This morning, Gameloft and The LEGO Group announced a brand new team-battle RPG mobile game with LEGO Legacy: Heroes Unboxed. The game will take over 40 years of LEGO history and put it together in a game where you'll have iconic figures doing battle against each other in lands both familiar and strange. Gameloft has been working closely with the company to get access to the LEGO Vault in Denmark to look up everything old and new to be included in the game. Right now they have a release window for iOS and Android in the Fall of 2019, but the first time you'll be able to check it out is at Brickworld Chicago from June 15th-16th. Here are a few quotes from the announcement this morning along with the trailer.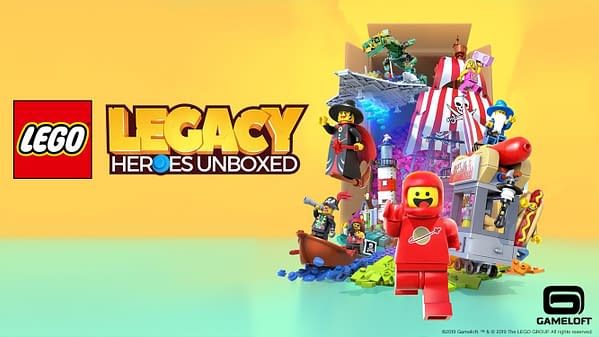 "LEGO Legacy: Heroes Unboxed is built to bring the enjoyment and fun that you once had, or still have, with LEGO toys," stated Baudouin Corman, Chief Operating Officer at Gameloft. "We are excited to see these authentic and original LEGO characters from all eras come to life. We have been putting all our efforts, art and craft into this game as we want to delight all LEGO fans, whether their minifigures are tucked away in the attic or proudly shown in the living room."

Sean McEvoy, Vice President of LEGO Games at the LEGO Group said: "LEGO Games have reached millions of LEGO fans of all ages for over 20 years, extending and amplifying the LEGO play universe. Enabling our fans to play epic battles with minifigures from our history is a great play promise we are delighted to offer. Gameloft has done fabulous work, maintaining every character's unique personality and reflecting all the fun, creativity and humor of the LEGO brand in a mobile game."
Enjoyed this article? Share it!