The first of three games from Untitled Publisher to make their appearance before E3 at the PC Gaming Show, Bravery Network Online debuted this afternoon. There isn't much info on the game beyond the short description, which is as follows: "Make friends, challenge strangers, and fight strategic turn-based battles in the post-post-apocalyptic world of Bravery Network Online." By the looks of what's going on here, the game appears to be a 2D paper model of a post-apocalyptic world of underground fights, treated as if they were entertainment for people to check out like they would a concert.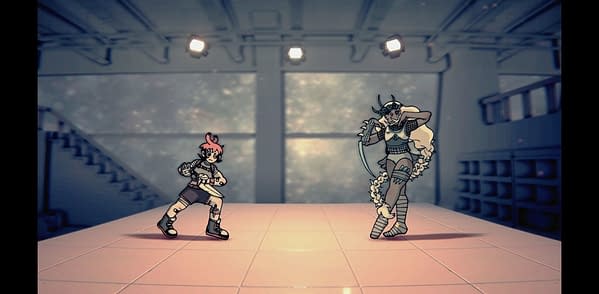 What's more, the battle system appears to take a page from Pokémon, as you'll have the option of selecting one of five different fighters to toss onto the stage as they duke it out until you eliminate everyone from either side. Its an interesting take on the genre along with some cool looking artwork that gives a brand new perspective to the way events will shape out. It would have been nice to get some more info on the story and mechanics going in, but that's something we'll need to look forward to later this week when we search out the game at E3. In the meantime, enjoy the trailer.
Enjoyed this article? Share it!