God Of Riffs Will Be Coming To Steam Early Access In July
Vyersoft and developer Boss Music Games revealed that their VR rhythm title God Of Riffs will be coming to Early Access in July. The game will have you banging your head to a truly metal soundtrack as you battle demons and warriors in the depth of hell in a crusade to vanquish everything in sight. We're honestly shocked Tenacious D isn't tied to this one as you rampage through to the beat of your own axe. The game is set to launch into Steam Early Access on Tuesday, July 27th with support for Oculus Rift, Rift S, and Quest. You can read more about the game here and check out the latest trailer for it as we wait the two months.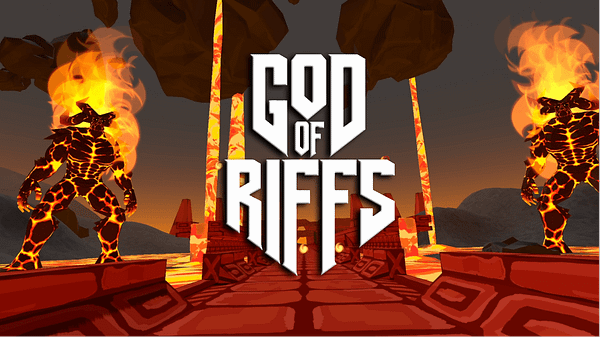 There's no stairway to heaven for the god of riffs. Wield musical battle axes to attack incoming hellspawn in rhythmic melee combat fueled by screaming guitar solos and thunderous double bass pedals. Slay swarms of undead skeletons — with fearsome ice giants, trolls, and more joining the fray throughout Early Access — or face a dreary, metal-less afterlife. Harder hits earn more points, so strike swift and true to soar to the top of the leaderboards.

Each of the four over-the-top tunes debuting in Steam Early Access features its own epic stage inspired by iconic metal album covers. Bash skulls to the beat alongside a metalhead mountain while skeletal rockers cheer on, devil horn hands raised and pumping. Battle legions of enemies as awe-inspiring sea gods emerge in the distance.

Two difficulty settings and accessibility modes such as single-handed play, color-blind mode, and a growing list of modifiers help make rocking out an accessible experience. Boss Music Games plans to debut more songs, modes, and accessibility options before the 1.0 launch. Early Access players unlock the full version of God of Riffs for $4.99 before the price increases later this year.