Golf With Your Friends Is Headed To All Three Consoles
Team17 and Blacklight Interactive revealed this week that the indie sensation Golf With Your Friends is coming to all consoles. For a brief period in time, believe it or not, this game was all the rage on YouTube as gamers were making videos of them taking on all of the courses (all four of them at the time) in the most ridiculous ways possible. If you listen carefully, you can hear Seananners giggling at an impossible hole-in-one off a sphynx to this day. Now the game will be coming to PlayStation 4, Nintendo Switch, and Xbox One as the game will be released on May 19th. The game is available for pre-order now, and those who pre-order will receive "The Caddy Pack" DLC. W which includes the Triceratops hat, Goose floaty, "Beanie" propeller hat, Rowboat floaty, Teacup hat, Australian 'slouch' hat (outback-style hat). You can check out the console trailer for the game below.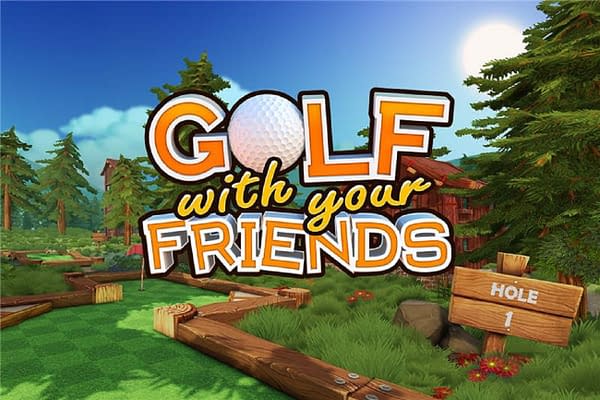 Friendly competition: Players can 'putt' their skills to the test against 11 people in online multiplayer.
Golf, with a view: Normal golf greens are so last year, Golf With Your Friends offers more than 10 unique courses, each with their own theme and location, including one based on the iconic Team17 franchise, Worms.
Super-powered golf: Players can hinder their friends progress with powerups available in custom game modes. Throw down honey, turn their ball into a square, or freeze them on the spot to take the lead and drive a wedge between friends.
Multiple game modes: Sometimes golf is just golf, and sometimes it's golf with a basketball hoop or a hockey goal – both game modes are available alongside the classic mini golf mode.
Fabulous golf: Rock the fairway in style, with unlockable skins, hats and trails for the golf balls.