Google Stadia Is Coming To Google TV & Android TV On June 23rd
Google revealed some big news about Stadia today as the service will come to Google TV and Android TV later this month. We now know the first version of Stadia on Chromecast with Google TV will be launching on June 23rd for the public to use. What's more, you will be able to play Stadia on compatible Android TV OS devices that same day, giving players more access to their games wherever they may be. We got a few more details below and more will be coming out in the weeks ahead of the launch, but this is the biggest expansion for Stadia since launch as they are continuing to improve on their cloud gaming servive.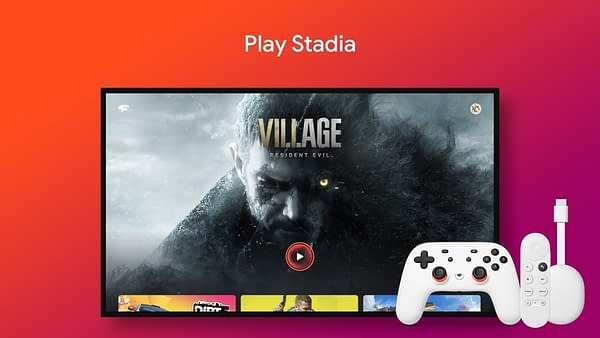 In a few short weeks, we'll see millions more TVs come to life with games available to play instantly with Stadia. For this initial launch, Stadia will be officially supported on the following devices:


Chromecast with Google TV

Hisense Android Smart TVs (U7G, U8G, U9G)

Nvidia Shield TV

Nvidia Shield TV Pro

Onn FHD Streaming Stick and UHD Streaming Device

Philips 8215, 8505, and OLED 935/805 Series Android TVs

Xiaomi MIBOX3 and MIBOX4


As for Android TV OS devices not on this list, you can opt into experimental support to play Stadia. While this feature is still in development and not every Android TV OS device will work perfectly, you can now try out Stadia and play your favorite games on more screens than ever before. To get started, install the Stadia app from the Play Store, launch it from the "My Apps" row on your TV, and press "Continue" at the opt-in screen. Be sure to let us know how it goes – your help testing out new features makes it easier for us to get critical feedback.