"Granblue Fantasy Versus" Revels Two Fighters & Box Set
Cygames and Arc Systems Works had a couple reveals this weekend for Granblue Fantasy Versus as we got two new fighters and the special edition box. First up, we get two new faces in the form of Zeta and Vaseraga. Zeta is a badass ariel-attack hunter who has a seal weapon called the Spear of Arvess. Meanwhile, her partner Vaseraga is a major brawler type warrior. He's immune to a lot of pain, but that doesn't mean he won't go down. It'll just take you a while.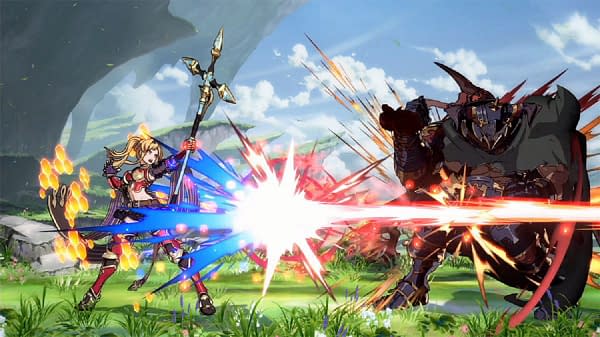 As for the box set, you can see it comes with the game, a special box, an art book, the complete soundtrack, and what appears to be a chapbook of cards. Enjoy the trailer as Granblue Fantasy Versus comes out on February, 6th, 2020.