Dan Harmon will be headed back into the D&D way of life with the third season of HarmonQuest soon, and with it comes new guests and adventures. The season technically kicked off back on August 18th, but the company has gotten into some new adventures that have made life difficult for a lot of people. The most recent adventure features guest Joel Kim Booster, who in the clip below has more to say on fashion sense than adventuring. You can check out HarmonQuest on VRV.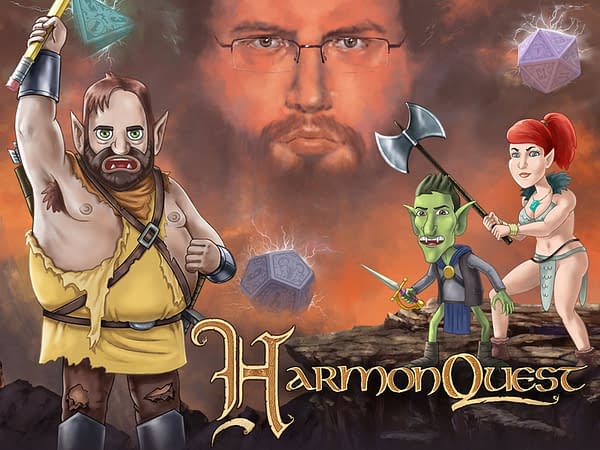 The world has been destroyed by the demon helling! To make things worse, Fondue (Dan Harmon) is dead, and his spirit is trapped inside a sword. It's now up to Buer (Erin McGathy), Boneweevil (Jeff B. Davis), and a mysterious newcomer to find a way to undo the damage done and repair the mistakes that led to the end of the world (and were like, definitely their fault). Seeking the "Beast of Beginning" to reset their past, our heroes traverse time and space to set the world right, but run into increasingly dangerous complications caused by trying to alter the fabric of reality itself.
Enjoyed this article? Share it!