Hasbro Reveals Jurassic Park Monopoly & Tiger Electronics Games
Hasbro revealed Two new items this week with a Jurassic Park theme as we're getting new Monopoly and Tiger Electronics titles. The two official names for both of them are Monopoly: Jurassic Park and Tiger Electronics Jurassic Park LCD Video Game, both of which are based on the original 1993 film, and in the case of the handheld game, it includes the original theme song in the games. The Monopoly game is out right now as you can snag it for $30 at Walmart and Amazon. The Tiger Electronics game, however, won't be released until August 1st, 2021, and will be sold for $20 at major retailers. We have more info on both games below as these both look like amazing must-own titles for anyone who loves the first film. Just looking at them you can hear the theme song now.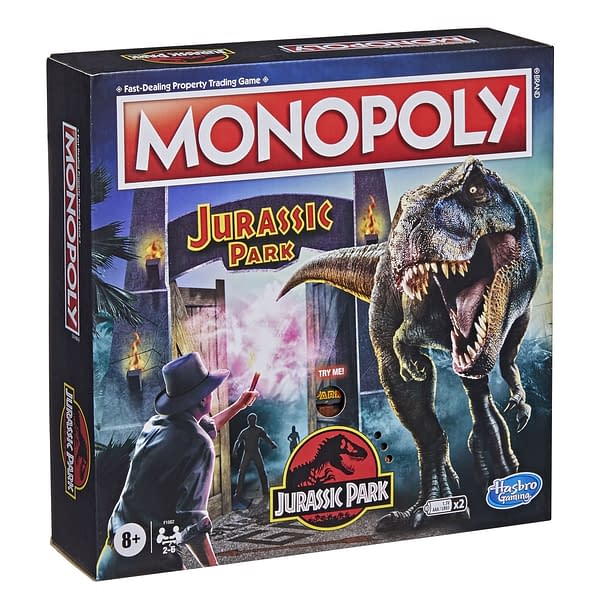 Monopoly:

Jurassic

Park
Secure dinosaur paddocks and other areas but beware of the T. Rex; it doesn't follow rules! Build fences to protect paddocks from the attack and earn money by charging rent, but prepare for damaged property. Activate the gate to hear the Jurassic Park movie theme song or a dinosaur roar, which will determine how much money to collect. The last player with money when all others have gone bankrupt wins. The game also ends if the T. Rex damages all properties before they can be protected with fences or repaired. Then everyone loses! Available at most major retailers.
Tiger Electronics

Jurassic

Park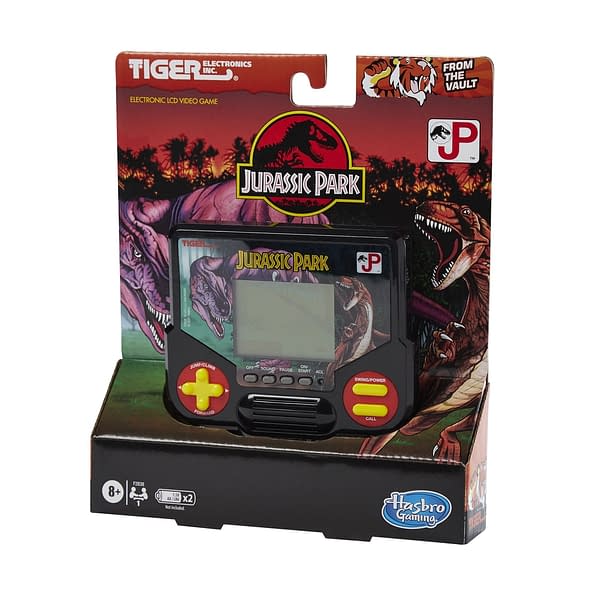 Imagine going back in time! Gamers who are die-hard fans of retro-tech, or are new to this genre, will love this Tiger Electronics Jurassic Park LCD Video Game, inspired by the original from the 1990s. Players imagine getting a sneak peek at the world's only amusement park featuring real dinosaurs. Tim, Lex, and Dr. Alan Grant must try to survive when dinosaurs wreak havoc on the park! The design and technology were created with the original Jurassic Park handheld game unit in mind. Look for other retro-inspired Tiger Electronics LCD video games. (Each sold separately. Subject to availability.) Available at most major retailers.