"Hitman 2" Shows Off The Latest Sniper Map In Siberia
The latest Hitman 2 Sniper Assassin map has been revealed as we get a look at the Siberia mission before it's released into the game tomorrow. The all-new DLC will be available for all Expansion Pass owners tomorrow and purchasable for everyone else. This mission will take you to the Perm-14 prison facility located near the frigid Siberian tundra. You get to shoot two specific targets in one of the harshest climates on the planet, in a very violent prison. You can play solo as Agent 47 or team up as operatives Stone and Knight for a co-op round. We have more info on the mission below along with the trailer to show it off. Good luck, 47!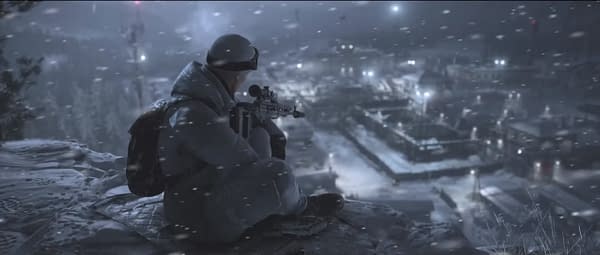 In this latest map for Sniper Assassin mode, players must eliminate two targets and incite a prison riot to cover their tracks. The two primary targets within the mission are Roman Khabko, a renowned Russian mobster with suspected political ties, and Vitaly Reznikov, warden at the privately-owned prison who has been offered a bribe to facilitate an early release for Khabko. To complete the mission, both targets must be eliminated along with Reznikov's mercenary guards, known as the Siberian Tigers. Players must take them out before it's too late as Khabko's release could set off a chain of events with negative diplomatic implications.

The new map is packed with opportunities, achievements and hidden secrets to explore, along with unique gameplay moments allowing players to hide bodies and set entire buildings on fire by steering the prison riot around the facility. Completing challenges within the mission will also progress mastery with the ICA Druzhina 34 Arctic sniper rifle, Agent 47's weapon of choice for this assignment. Reaching the highest mastery level with this rifle will permanently unlock it for use within all sandbox locations in Hitman 2.