 Oh, Ed Boon. You always seem to give us the weirdest bits of news about whatever you're working on at the weirdest times. Yesterday, the NetherRealm Studios creative director took a moment to confirm what we pretty much already knew, that Injustice 2 would be making it's way to Android and iOS devices. NetherRealm confirmed as much during Comic Con last year.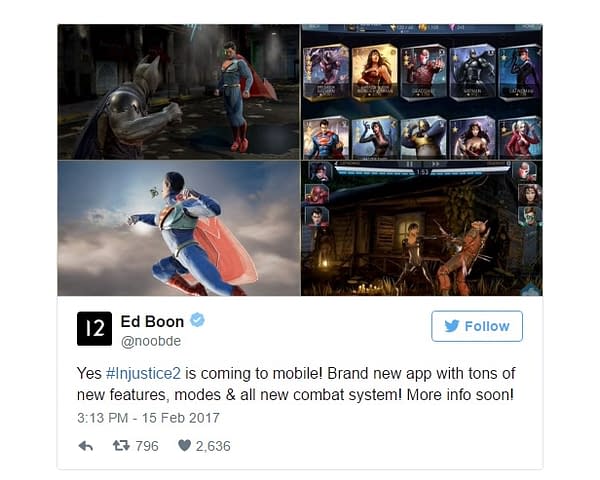 What Boon probably didn't already know was the footage of the gameplay was leaked on Tuesday, giving us both a sense of how the game will work and revealing both Cyborg and The Scarecrow as playable characters. The footage clearly comes from an iPhone possibly in the Philippines (where the game might have launched already? the timeline is unclear) and shows just what the iOS version is capable of. Not to mention modes like Arena, Operations, Training Missions, Leagues and a mode called Challenges that has yet to be created.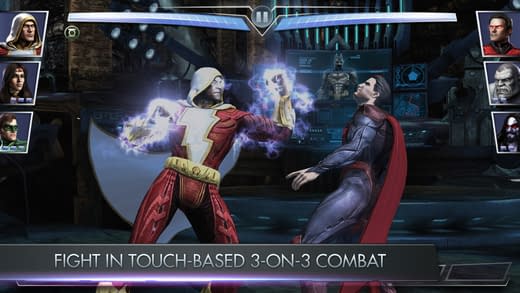 The mobile version also comes with randomized characters like "Firey Inmate," who we're sure will stand up to the likes of Superman. The design on Scarecrow looks interesting and appears they're going more of a mutated look than keeping him a human dressed up for Halloween. The Cyborg design appears to be a cleaned up version of the Earth 2 design we saw in the first game. Hopefully the next time Boon announces something, it will be news we haven't seen yet.
The most recent official trailer for Injustice 2 is below.
Enjoyed this article? Share it!