Koei Tecmo Brings Raidou Back to Dead or Alive 6
Koei Tecmo revealed another returning character to Dead or Alive 6 this morning as we'll be seeing Raidou return to the fight. One of those characters that people keep thinking is dead but just keeps coming back, he's been this way since the first DOA tournament in story, but was brought back using DOATEC's biotechnology and leaving him without a mind of his own. Now he's basically an insane killer who loves destruction and thrives on conflict. Along with his reveal, the company showed off two new stages with the A.P.O. hallway and one called Chinese Festival. Enjoy the pics and a deeper description into Raidou as we wait for Dead or Alive 6 to release a trailer for him.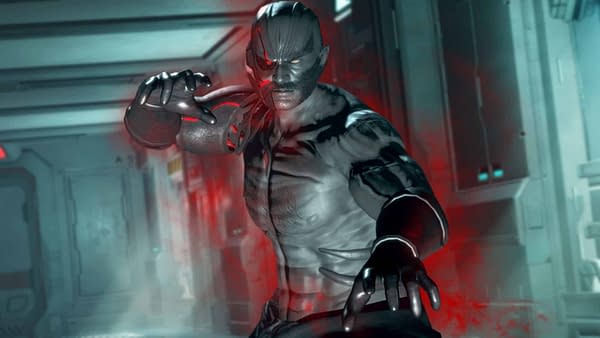 Raidou, who was once known as the most dangerous and evil ninja in the Dead or Alive universe, is back thanks to the power of science, and his move-set is as brutal as ever. With Mugen Tenshin Ninjutsu as a base, he favors a power-focused fighting style. Raidou makes use of his colossal physique while slamming opponents with a series of devastating strikes he is able to mimic from others, while at the same time, mixing in jaw-dropping moves of his own, such as the Tenho-Gorai-Sho and the Rekku-Jinraisatsu.