Koei Tecmo Releases Free-To-Play Game Dead Or Alive 6: Core Fighters
Koei Tecmo has released a brand new free-to-play version of Dead Or Alive 6 with Core Fighters, which you can download now on PC, PS4, and Xbox One. The short version of this new version is that you can fight as four specific fighters: Kasumi, Hitomi, Diego, and Bass. The game will have a limited look and feel to it as you can play in online ranked battles, Versus, Arcade, Time Attack, Training, and Quest modes. The introduction to Story mode will be unlocked, along with DOA Central for you to access everything from wardrobe and music to the library and theater. However, the scope of what you can do with all of it will be limited, because the company would prefer you buy the regular version of the game. The devs also released info about the second online update.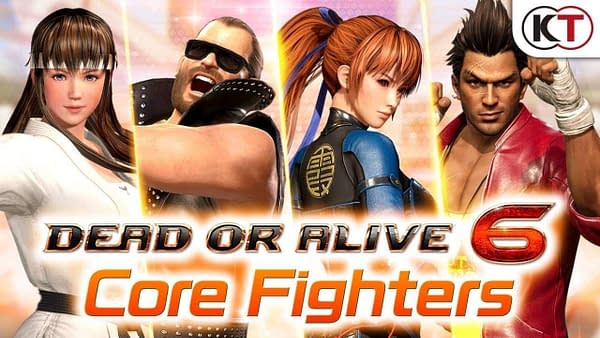 Today also marks the release of Dead Or Alive 6's second online update; adding more high-level DOA Quests, a variety of new entrance and victory scenes, and the tuning of costume part earning parameters in order to help enhance the overall gaming experience. Additionally, the first Season Pass content — the Happy Wedding Vol. 1 pack – is now available, with plenty more on tap for the coming months including more costume packs and two new characters from King Of Fighters XIV.