Posted in: Card Games, eSports, Games, Games, Magic: The Gathering, Opinion, Tabletop, Wizards of the Coast | Tagged: magic, MTG, Seb McKinnon, WotC
---
Magic: The Gathering Art Spotlight: Seb McKinnon
Let's face the facts for a moment folks – Magic: The Gathering's art style has suffered from a glut of works that many people could deem as "too digital" for years now. One such piece that falls in this category is the Khans of Tarkir art for Monastery Swiftspear. It's a piece that simply feels too uncanny to be traditional in origin (note: This is not a slight against Monastery Swiftspear's artist, Steve Argyle – he is great at what he does – but rather a critique of the art direction).
This sort of thing isn't terribly new, either. The switch from traditional to digital art had been a long time coming for games like Magic: The Gathering when it happened, but the uncanniness of the shift made us yearn and pray for something more middling – to get some of the uniqueness of what can be done with traditional art while still getting the crisp realism of digital art (a term that may seem a bit surreal as it were).
And suddenly, like a bolt from the blue, Seb McKinnon gave us our Answered Prayers.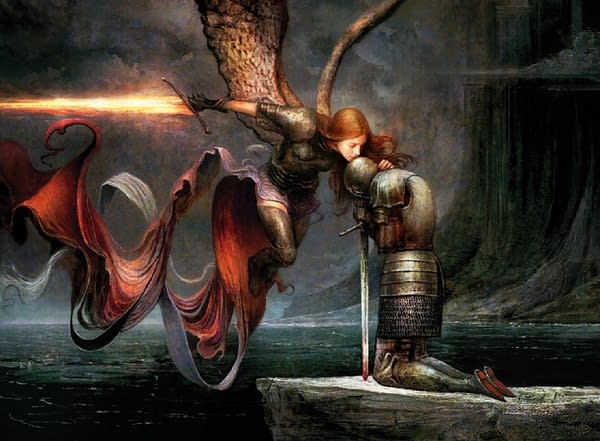 All preambles aside, Seb has been working with Wizards of the Coast on Magic: The Gathering art well before 2019's Modern Horizons, where Answered Prayers was printed. His work began with the Theros block (the original one, spanning Theros proper through Journey Into Nyx), and got so popular among fans of the game that his work continues. Today, we will be giving a bit of respect to this Canadian artist, illustrator, and film director.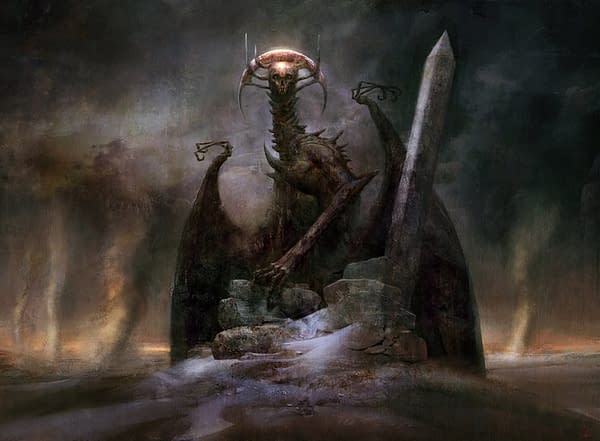 Seb's work tends to be surreal in the way that only an artist from a traditional illustrative background would know how to create. Sure, his works tend to be beautifully morbid, such as Amonkhet's Archfiend of Ifnir, or Bedevil from Ravnica Allegiance, but that is not all that Seb does with his work.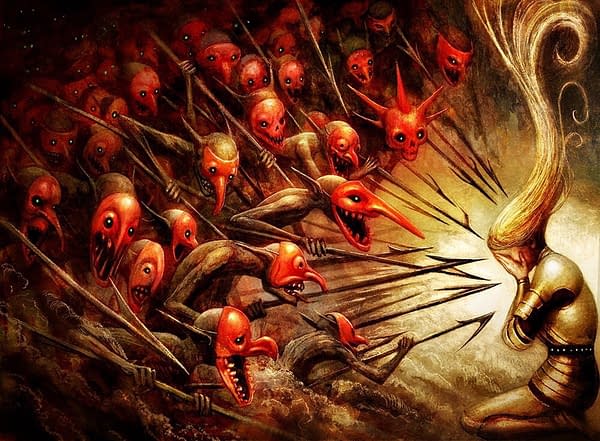 Some people may claim that Seb is best at showing overgrowth – looking at his art for Growth Spiral for example (also from Ravnica Allegiance), this is clearly a good piece to showcase the wanton abandon that forms an excess of wild growth, the kind of overgrowth that behooves any green mage.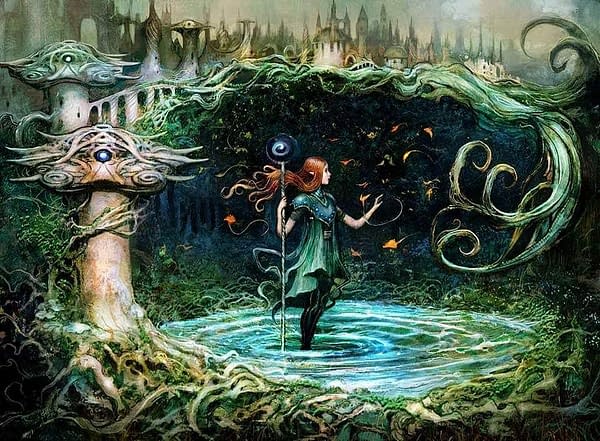 If Growth Spiral isn't enough to sway someone of this, let's also look at Deathsprout, from 2019's War of the Spark expansion set: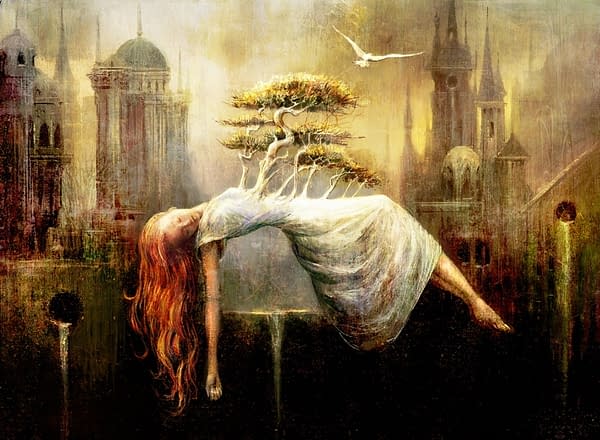 But what if we were to tell you this was all true and then some? We attest that what Seb McKinnon may be able to do the best when illustrating for Magic: The Gathering is portray abundance. An abundance of growth, of evil, of excess… And perhaps most importantly, abundance of repercussion.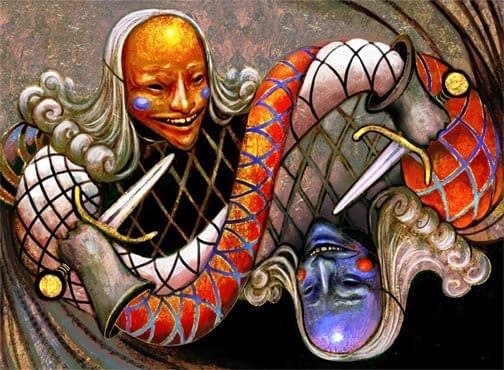 Whatever the abundance may be, Seb McKinnon illustrates the feeling of this wealth with aplomb. May his work never cease to amaze us!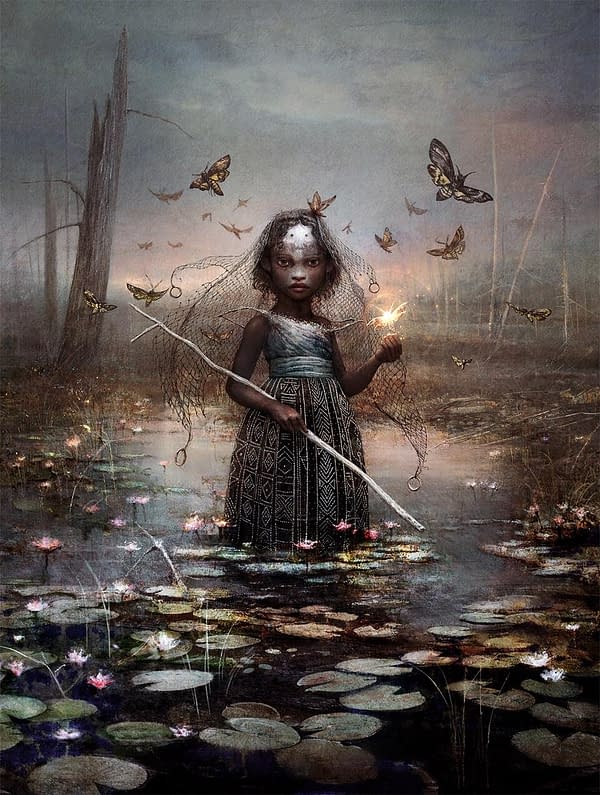 If you wish to take a gander at more of Seb's work, you can look to his Twitter page (@SebMcKinnon) or his website here.
What is your favorite piece by Seb? Who is your favorite Magic: The Gathering artist? Let us know in the comments below!
---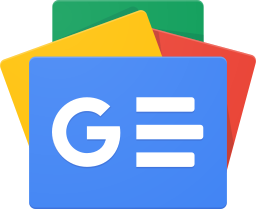 Stay up-to-date and support the site by following Bleeding Cool on Google News today!