Leave it to dataminers to find a way to annoy the Blizzard team devs. Making the rounds this weekend are a pair of logos we have below, both leaked on Reddit in the Overwatch forums, depicting the upcoming Summer Games event that will probably take place in August, and the next logo for Competitive Play's Season Six.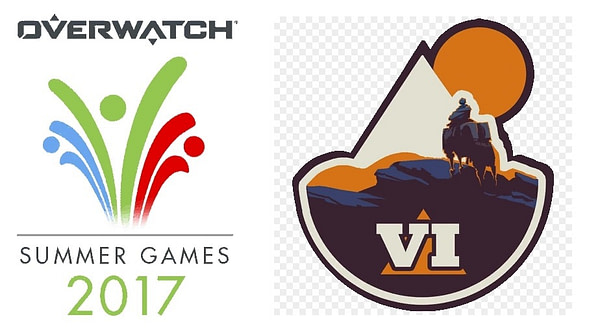 The Summer Games we already knew about as another leaked piece of data came out earlier this week about how we were going to see both the games and probably Doomfist along with it. Now it appears that Season Five will be wrapping up shortly and Season Six will probably also come with those two additions.
As a fan, I have to say that August is looking awesome as it seems like Blizzard and the Overwatch team are preparing to unleash one of the most jam-packed months of content since the game started. Think of it, if everything about the leaks and the rumor mill are true, you're getting a brand new event starting the same time as a brand new season with a fresh character everyone has been wishing for since the game started, all at once. That's a hefty pack of free content all at once. Damn fine time to be a fan.