Fantasy Flight Games kicked of their Marvel Champions living card game recently, in which villains put nefarious schemes into play, and heroes race against time to stop them. Fantasy Flight has a really good track record with card games, so it wasn't much of a surprise when they announced the latest expansion for Marvel Champions: The Card Game— get ready to get wrecked with the Wrecking Crew!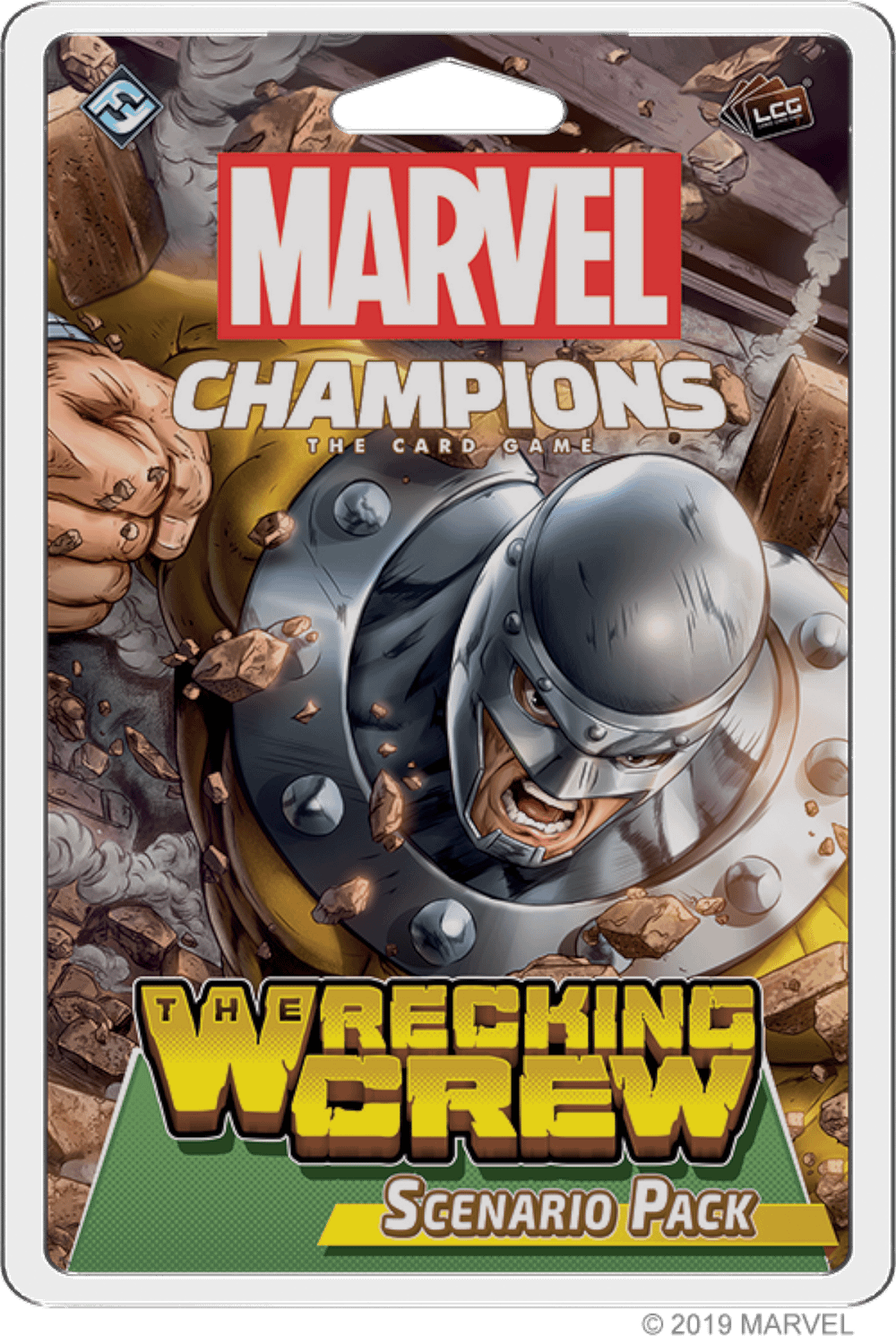 Since the four members of the Wrecking Crew decided to join forces, they've been a thorn in the side of every great Marvel hero from Thor to the Defenders. Not just common thugs, the Wrecking Crew's greatest asset stems from the magic imbued in team leader Wrecker's Crowbar, which grants each member immense physical strength and a mystical link between them.

Now, The four members of The Wrecking Crew are breaking out of prison, and only you can stop them!

With 73 brand-new cards, this single scenario puts four villains in play at once, each with their own side scheme and deck. Can your heroes withstand the assault from Wrecker, Piledriver, Bulldozer, and Thunderball?
The art for the Marvel Champions: The Card Game cards has been fantastic, and the Wrecking Crew expansion is no exception! Each and every villain has unique game mechanics that should keep heroes on their toes: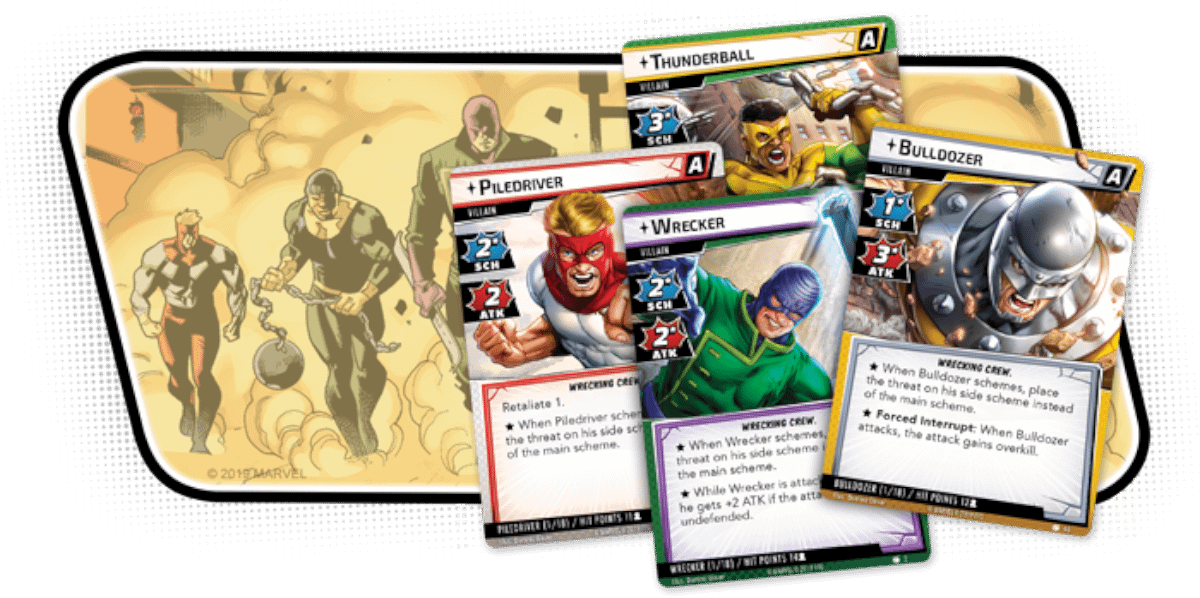 Though members of the Wrecking Crew all have their own side-schemes, they are all working together to achieve a common goal: to breakout of prison!

While this looks like a daunting task, fear not! Only one member of the crew gets to act during the villain phase, known as the active villain. When a member of the Wrecking Crew is the active villain, you can essentially ignore the other three during the villain phase. Boost and encounter cards are dealt from the active villain's deck, and any card that refers to "the villain" means the active villain. Of course, during the hero phase, the Marvel champions are free to hit whoever they want!

Various card effects (like the Breakout scheme) can switch the active villain, but the active counter will always begin in the hands of Wrecker.

The self-proclaimed leader of the crew doesn't mind foregoing his escape to deal some damage to the heroes. Not only can Wrecker produce big damage on undefended attacks, his Day of Reckoningside scheme is a ticking time-bomb of pain, ready to deal damage to every puny hero on the field when 10 or more threat is placed on it! Each Wrecking Crew side scheme follows a similar pattern, triggering a nasty effect when they reach 10 or more threat and then starting the cycle over with 3 threat remaining on the scheme. Thwarting these side schemes at strategic times will be key to victory.
The Wrecking Crew expansion for Marvel Champions: The Card Game will be released to game stores in early 2020, and should be available for pre-order now!
Enjoyed this article? Share it!