FoxNext Games are celebrating a pretty good milestone for Marvel Strike Force just in time for the Alliance War update featuring Captain Marvel. First off, the mobile game managed to reach $150 million in its first year, which is a pretty good success rate for an app in today's market considering it's fighting things like Fortnite and Pokémon GO. Meanwhile, the Alliance War update has gone live in the game adding some brand new storylines and challenges to the fight.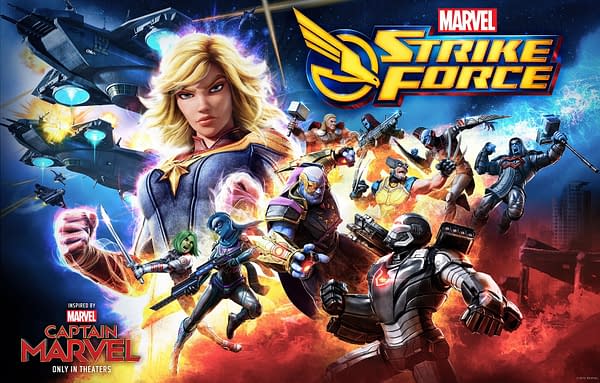 On top of that, starting March 14, FoxNext Games will be gifting Captain Marvel to all current players in partnership with Widowmaker, One of the most accomplished players in the game who managed to defeat the Dark Dimension mode of the game. You'll be able to officially fight with Carol Danvers herself in the middle of the action, which you can see in a couple of videos below, including a new episode of Team-Up Tales. Best of luck to all of you in the game!
Enjoyed this article? Share it!