Posted in: Funcom, Games, Video Games | Tagged: Funcom, Metal: Hellsinger, the outsiders
---
Metal: Hellsinger Announces New Essential Hits Pack
Are you looking for more music to rock out to while playing Metal: Hellsinger? Funcom at The Outsiders have a new content pack on the way.
---
Funcom and The Outsiders announced a brand new content pack is coming to Metal: Hellsinger as they are giving you a new set of songs to download. The Essential Hits pack will be coming out on June 13th, and with it will be eight new songs from a variety of genres, all of which have been designed to rock you to the core as you continue to slay enemies to the rhythm of the beat. While that's all super cool to hear, the downside is the team didn't give us a listing of the tracks or release a video (as of when this is being written) to show off the new music. For now, we'll just have to wait to see what it has in store in a couple of weeks.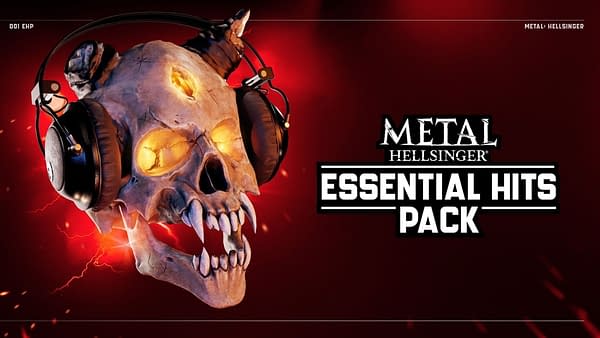 "Part human, part demon, and obsessed with vengeance. Become The Unknown, and fight through the fiercest domains of Hell. Destroy the demon hordes and their leaders to set yourself up for an epic showdown with The Red Judge herself. Metal: Hellsinger is a rhythm FPS, where your ability to shoot on the beat will enhance your gameplay experience. The more in sync you are with the rhythm, the more intense the music will become and the more destruction you will cause. Defeat the demon hordes with a skull-clad blade or a wide range of murderous guns. Each weapon has its own ultimate ability, such as Murder of Crows or The Big Goodbye."
"Play through an epic storyline, narrated by award-winning actor Troy Baker. Unlock special challenges and conquer the realms of Torment to become more powerful in the stages and get a leg up on the leaderboards. Although commonly known as Hell, The Infernal Planes is in reality a union of a thousand Hells, all of which are terrifying and diabolical in their own way. In order to dethrone The Red Judge, you must fight your way through the fiercest corners, from the icy world of Voke to the maddening world of Stygia. Every track has been created specifically for the game by composer duo Two Feathers, with vocals by metal icons such as Serj Tankian (System of a Down), Randy Blythe (Lamb of God), Alissa White-Gluz (Arch Enemy), and many more!"
---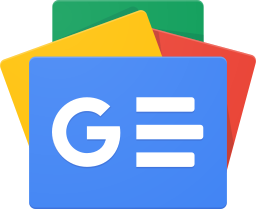 Stay up-to-date and support the site by following Bleeding Cool on Google News today!