Nacon Reveals The Release Date For RiMS Racing With A New Trailer
Nacon's latest sports racing title, RiMS Racing, received a brand new trailer this week as the company revealed its release date. Developed in partnership with RaceWard Studio, the game takes a different approach as they aren't just having you race on bikes that you pick out parts for, they actually have you getting down and dirty with it as they mix mechanics and riding to put you more in control of what you're racing on. It's one thing to select a pair of tires and an engine, it's another to calibrate them just how you want. So if you're a motorcycle enthusiast, this is going to be a must-play game for you to at least try. You can read more about it and enjoy the trailer as the game will be released for PC, PlayStation, and Xbox consoles on August 19th, 2021.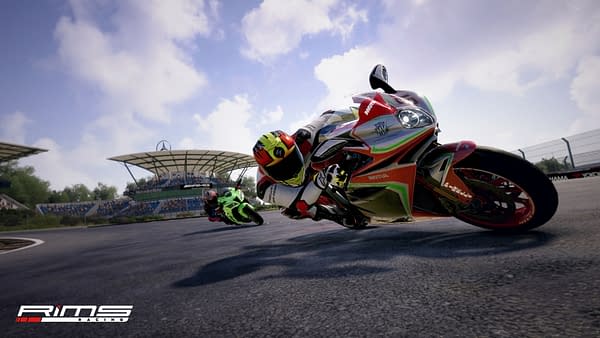 By making mechanics a central part of the game, RiMS Racing provides a unique simulation experience requiring players to combine both engineering and riding skills. Using an innovative mechanics management system, you can optimize every part of your motorbike down to the smallest component. With RiMS Racing, the Italian studio RaceWard sets a new standard for realism and customization options.

Over 500 official spare parts available and more than 200 official items of equipment for the rider are perfectly recreated in the game and realistically simulated even down to how each can wear down, Just like a real rider, you can analyze the status of your motorbike in real time to perfect your set-up. From brake disc temperature and tyre pressure to suspension behaviour and electronics, the ultra-realistic and precise physics of RiMS Racing recreates every hazard of the race.

You start your adventure by choosing a motorbike from eight of the most powerful European and Japanese models, recreated with unparalleled accuracy thanks to tight collaboration with each manufacturer. The video features the MV Agusta F4 RC and its precision mechanics. This four-cylinder bike with over 200 horsepower is MV Agusta's flagship model and is fitted with an Ohlins TTX 36 shock absorber, Brembo radial braking system and fairing made primarily of carbon. All these components are reproduced in the finest detail in RiMS Racing.