Nintendo Shows Off More Of "The Legend Of Zelda: Link's Awakening"
Nintendo decided to show off a little more of the remastered version of The Legend Of Zelda: Link's Awakening during the Nintendo Direct feed. While we got a good glimpse of what they have planned with the look and feel, they also showed a bit more from the Chamber Dungeon addition to the game where you can build your own dungeons. Check out the screenshots and video below, as well as a freshly added introduction to The Legend Of Zelda: Link's Awakening for people who have never played it before.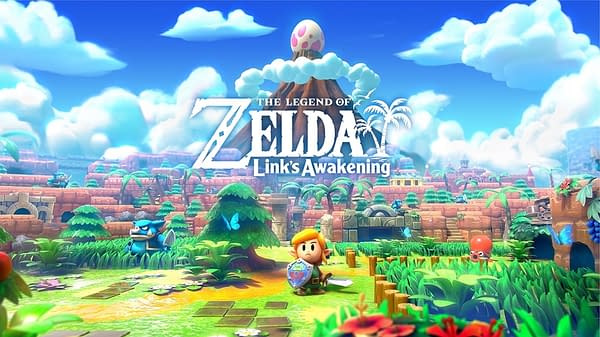 Link has washed ashore on a mysterious island with strange and colorful inhabitants. To escape the island, Link must collect magical instruments across the land and awaken the Wind Fish. Explore a reimagined Koholint Island that's been faithfully rebuilt in a brand-new art style that will entice fans and newcomers alike. Battle enemies as you conquer numerous dungeons and uncover the hidden secrets of the island. Encounter Super Mario enemies like Goombas, Piranha Plants, and more, and interact with unique locals who help Link on his adventure. As you clear dungeons throughout the main story, earn dungeon rooms (Chambers), then arrange them into custom layouts in the all-new Chamber Dungeon. Place your dungeon entrance, Nightmare room, and everything in between as you try to fulfill objectives and play through a new dungeon. Tap compatible amiibo figures to earn more Chambers and find additional Chambers throughout the game in updated mini-games, such as the river rapids, trendy game, and fishing.