If this song sounds familiar, its because everyone already knew it was gonna get played at the club. For the third year in a row, South Korea has won the Overwatch World Cup. After an intense two days worth of matches among some of the best teams in the world comprised of players who work well together, the cup's final match came down to China and South Korea, with the latter rolling in and dominating their finals opponents with a 4-0 win.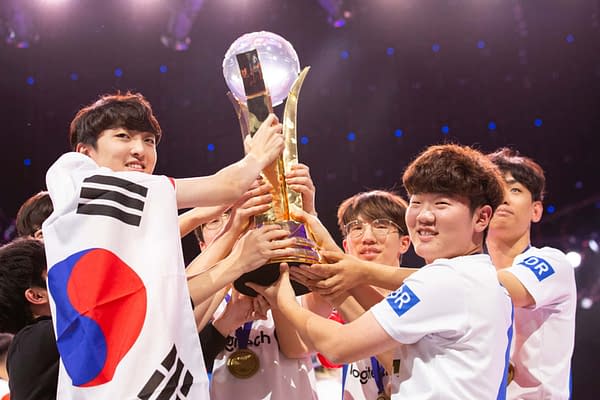 For those of us in the U.S., our team barely stood a chance as we were eliminated in the quarterfinals by Great Brittian. In fact, GB looked like they were going to have an impressive showing of their own until they were edged out by a surprisingly powerful Canada team who eventually took third place. You can check out the entire Overwatch World Cup finals match below via Twitch.
Watch South Korea vs China | BlizzCon Finals | Full Match | 2018 Overwatch World Cup from OverwatchLeague on www.twitch.tv
Enjoyed this article? Share it!