Today, Square Enix releases its latest Nintendo Switch exclusive RPG, Octopath Traveler, and the company included a launch trailer to show it off. The game has been talked about for months since we saw a preview of it this spring on a Nintendo Direct presentation, and people have been raving about the demo that's been on the eShop. Now it's time to test it for real and see if the hype is justified. Below is the official launch trailer, which runs almost five minutes, along with a description of the game.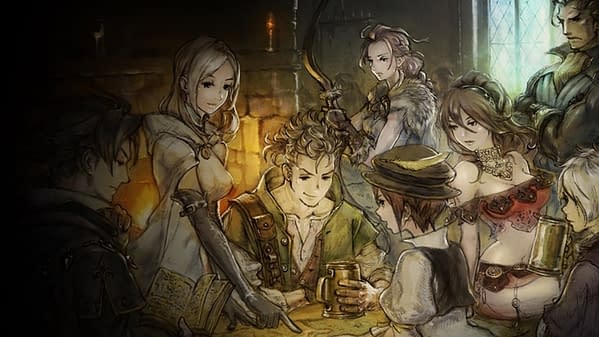 Eight travelers. Eight adventures. Eight roles to play in a new world brought to life by Square Enix. And now, you can enjoy all of them in the new demo. Step into the shoes and live the stories of each of the eight travelers and freely explore the world of Orsterra. Then, carry your choices and adventure into the main game with save data transfer. Use each character's special abilities in and out of battle. Break through enemy defenses by discovering and targeting weaknesses. Store Boost Points with each turn and then spend them at strategic times to strengthen abilities, chain attacks, or provide aid. Choose the path you wish to walk and discover what lies beyond the horizon.
Enjoyed this article? Share it!