Gamer-Related Charities United Under Single Banner: One Gamer Fund
Today, One Gamer Fund announced plans to support multiple gaming charities in an effort to help spread support across several missions as a way to help so many good causes. These charities include AbleGamers, Child's Play, Games for Change, Global Game Jam, IGDA Foundation, Stack-Up and Take This. The goal is to unite developers and gamers for a united cause that will do a lot more good to everyone at once rather than leave anyone in the dust. In order to accomplish this, multiple efforts have been made for people to donate this weekend to a live stream they will be holding on Twitch. We've listed them below along with some quotes from key figures. If you support any of these charity efforts, take the time this weekend to help them out and check out the stream.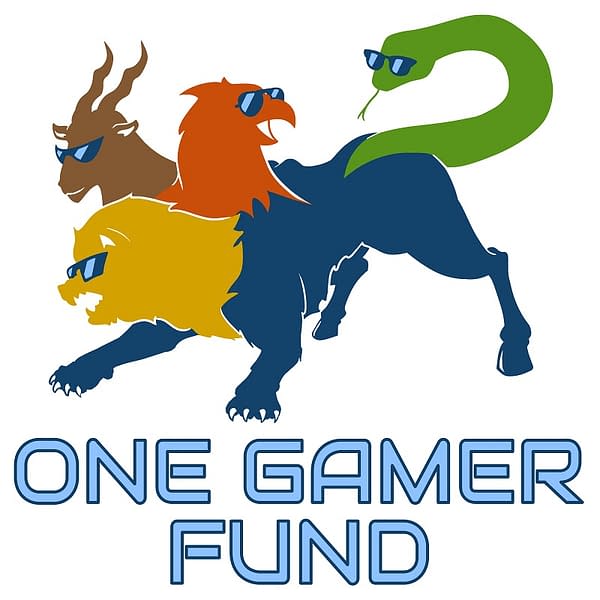 Purchase a game or bundle published by Good Shepherd Entertainment on Steam this weekend. Fifty percent of Good Shepherd's proceeds from the sale of these titles will go to One Gamer Fund.
Stream on Twitch and use Tiltify to collect donations and get your stream promoted on One Gamer Fund's social media channels.
Dress to the nines in a One Gamer Fund shirt, available for purchase for $12.00 at The Yetee.
Give directly via OneGamerFund.org or send donations via PayPal to onegamerfund@igdafoundation.org.
Become a corporate sponsor by emailing Seven Siegel.
"Gamers are among the most generous humans on earth, raising millions of dollars a year for charity," said Russ Pitts, co-founder and president of Take This. "One Gamer Fund is a logical and long-overdue next step in harnessing the bottomless heart of the gamer community. Seven charities combined into a Voltron of altruism. And we're honored to be a part."

"Millions of gamers have already contributed to the individual charities One Gamer Fund supports because each of their causes are so meaningful," says Seven Siegel, co-founder, One Gamer Fund. "With One Gamer Fund, it's never been easier to help some of the most distinguished gaming charities all at once."