Paidia Cup CECC Qualifier Announces All-Women Collegiate Participants
We now know all eight of the all-women collegiate teams competing this weekend in the Valorant Paidia Cup CECC Qualifier.
---
Xbox, ESPORTSU, and Paidia Gaming revealed all eight all-women collegiate teams competing in the Valorant Paidia Cup CECC Qualifier this weekend. The event will take place from March 11th-12th, live on ESPORTSU's Twitch channel, as the teams will be competing in a standard bracket matchup. There will be matches to determine placement, followed by the full tourney, where the winner will be the first all-women's team to compete for the Collegiate Esports Commissioner's Cup (CECC) Texas from May 5th-7th at the Esports Stadium Arlington. The eight teams are: Carleton University FE, Pace University, St John's University – Scarlet Tempest White, The Ohio State University, University of California-San Diego Navy, University of Houston Scarlet, University of Michigan Pink, University of Missouri, Rutgers, Kutztown University, and University of South Florida Sand. You can read more about the event from today's announcement below.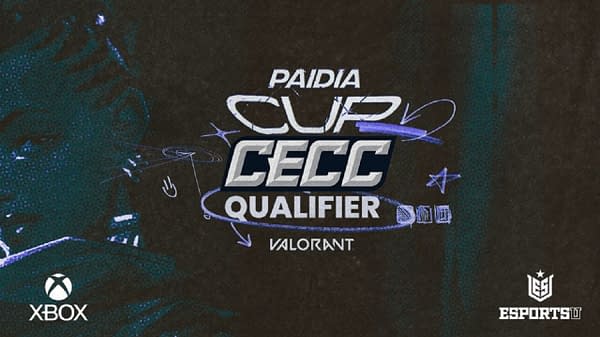 "In addition to the Paidia Cup CECC Qualifier, the Paidia Cup: Women's Valorant Matchmaking Season is currently underway through May. Women gamers from across North America are competing (one matchup to be aired live weekly on ESPORTSU's Twitch channel), with the top two teams receiving invitations to compete in a showmatch at CECC Texas. The Paidia Cup spotlights up-and-coming women gamers and highlights the future of women in Valorant. Xbox, ESPORTSU, and Paidia are also creating custom content to highlight these teams as they prepare for CECC Texas. The content series includes support from elite college coaches dubbed the "Road to CECC," as well as "Cast This," a content series to find and develop new shoutcasting talent. Women interested in a career in shoutcasting are mentored by industry leaders to develop their skills working towards their debut as a shoutcaster at CECC Texas. These events and content pieces aim to disrupt the industry, making gaming inviting, entertaining, and engaging while fostering positive social connections.
"The response to this program has been overwhelming as we work collaboratively to provide a supportive and inclusive platform for women gamers to pursue their passion and close the equity gap that has dominated the industry for decades," says Jill Kenney, CEO of Paidia Gaming. "We can't wait to watch these players compete this weekend to earn their spot at CECC Texas and ultimately have a shot to win the Valorant title nationally."
"Gaming is indeed for everyone, so we remain focused on making the esports gaming space more inclusive," said Jim Connelly, Chief Revenue Officer for CSMG/ESPORTSU. "We truly value our partners at Paidia and Xbox to bring this program to its fruition and celebrate the talents and skills of women gamers."