Project Wingman Gets A New Trailer At The PC Gaming Show
Sector D2 and Humble Games brought a new trailer around for Project Wingman to show off during the PC Gaming Show. Unlike other flight simulator games we've seen in the past, this one actually looks like a decent balance between realistic flying and fun dogfight combat. When you look at games of this genre, it's usually all in with one of those fields and the other goes right out the window because it knows it's not going to be the best of everything. This actually looks like it could be a great combat game that will test your skills as a pilot. The game currently has no formal release date as of when we're writing this, just Fall 2020 as the window. You can check out screenshots and the short trailer for it below.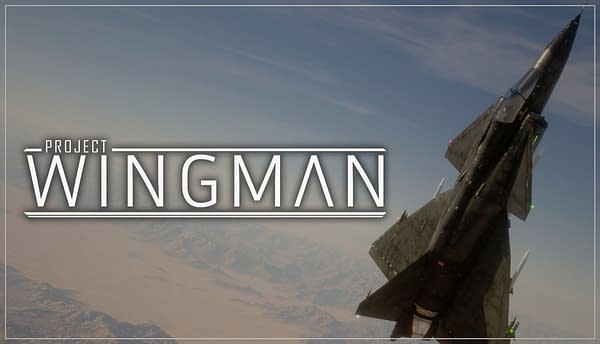 Project Wingman is a combat flight action game with an emphasis on polished and refined gameplay, true-to-its-roots inspirations, and an engaging single player experience. Perfect for those who aren't looking for a simulator experience with the ease of pick up and play, all the way to those who want a fast-paced challenging flight action game. Dogfight, strike, and fly through combat zones based off an alternate history of Earth. Either over the cold waters of the Bering Strait, attacking tanks in the brutal deserts of the Orient, or diving through the Redwoods to strike targets of opportunity in the Pacific Northwest, across the oceans, above the scarred lands of the world, this war will take you from exotic battlefield to exotic battlefield, all while going up against odds way above your pay grade.