Rachel Returns To "Dead Or Alive 6"
The fiend hunter has returned as Team Ninja and Koei Tecmo have brought back Rachel into Dead Or Alive 6. There isn't a ton of fanfare behind her introduction into the game beyond the trailer and description sent out below. Which is curious since they made a big deal about her in DOA5 Ultimate, hyping a character from Ninja Gaiden as part of the series. In any case, she's been added along with all of her costumes to be purchased and unlocked, unless you bought the season pass. Enjoy the trailer!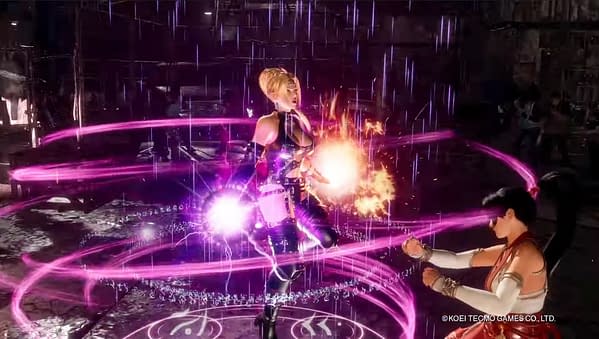 Rachel the fiend hunter from the Holy Vigoor Empire returns to the DEAD OR ALIVE Cast soon! Rachel joins in on the Ninja Gaiden 15th Anniversary celebration with Momiji and is ready to take down anyone that stands in her way. Rachel is part of Season Pass 3 but can also be purchased separately on all platforms and will be available soon. There will be costumes to unlock in game for her as well as new Command training, Combo Challenges and DOA Quests. Please make sure to check out all the playable modes with Rachel! Debut set for Rachel will also be available which includes Happy Wedding Costume, Pirates of the 7 Seas Costume, Seaside Eden Costume, Summer Breeze Collection and Santa Bikini.