Razer's "Thresher" Headsets At E3 Will Be Stiff Console Audio Competition
The week at E3 we saw a lot of companies come out swinging with new headsets, and Razer, not to be left out, showed off their own model that caught some people's attention. Tuesday morning before the convention, Razer sent out a press release informing media that they'd be showing off Thresher Ultimate Gaming Headset, specifically designed to be wireless for Xbox One And PlayStation 4 gaming, which would be available for everyone to check out during the event. We had an appointment booked so we couldn't wait to check them out.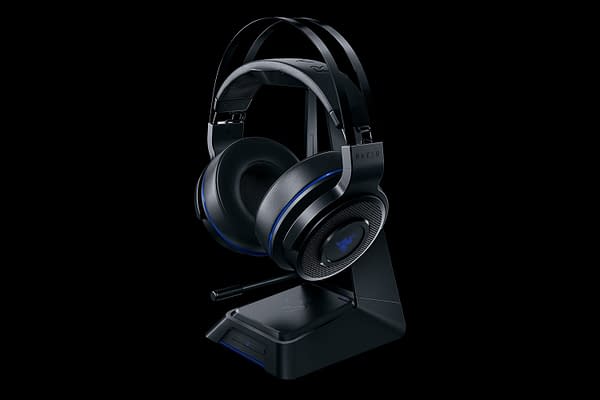 The Thresher's have Dolby 7.1 with a 50mm driver, sporting a 2.4 GHz wireless setup that will constantly rotate looking for the best signal possible. The controls are sitting at the base of each ear for the game and chat audio, with noise-canceling tech in a leatherette cushion that has been designed to work with eyewear. Another addition was the hub station for charging, which Razer really hasn't one before, and they weigh less than a pound to make them one of their lighter headsets.
All of this came complete with ads featuring Adam Kovic from Funhaus, looking pleased as hell that he can roam freely with a wireless headset. I'm excited to snag a pair for review when they're released next month.