"Resident Evil 3" Will No Longer Have Nemesis Attack Safe Rooms
For those of you who couldn't catch a break for anything in Resident Evil 3 due to Nemesis ruining the party all the time, we got good news. A few new leaks started going around, such as this one from Nibel, which has become a focal point for a lot of rumor and speculation for the game. Originally he posted that Nemesis will be able to break into a safe room, as it was something one writer ran into during a preview. However, Capcom has confirmed through GamesRadar that this isn't the case.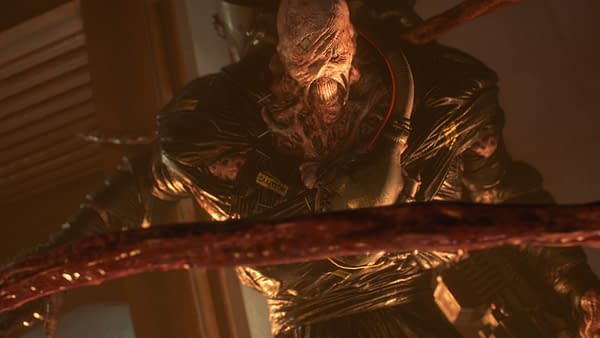 For those of you who haven't played the original Resident Evil 3, Nemesis is basically running around stalking you and ruining your day, kind of like Mr. X does during Resident Evil 2, only with more cutscenes and actual boss encounters than just a walking thumb on an RNG timer. The only real safeguard and moment to breathe in the game comes from ducking into safe rooms where you can save the game and organize your supplies. So the thought of the mutated baddie coming in and breaking up a chance to save the game had to be a sheer terror for some. Now we know that's all false and can breathe a sigh of relief. The remake of the game is set to be released on April 3rd, 2020.