My Arcade revealed this week they're releasing a 40th Anniversary Pac-Man arcade micro player that's been gold-plated. You can see the design below as the company has partnered with Bandai Namco to bring the classic arcade game back into their collection to make this gold-clad version of the popular micro player line. This particular one features lenticular "moving" labels on the cabinet sides and an arcade version of the original game. This product will be made available sometime in the summer for $40. You can read more about the addition of the player below and all of the features, as well as get a glimpse of the packaging that will be going out this summer.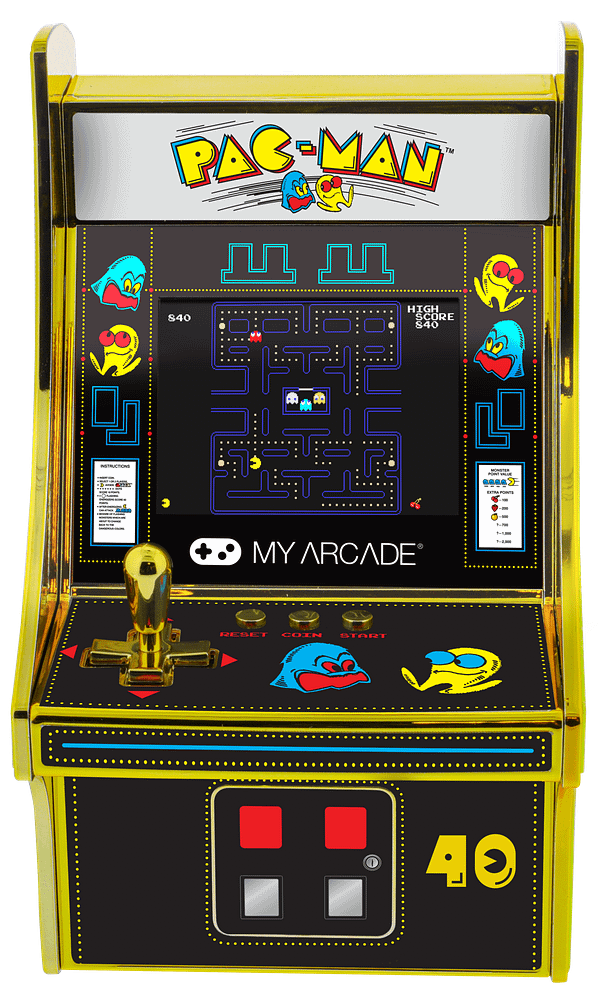 Dripping with classic 80s style, the Pac-Man 40th Anniversary Edition Micro Player is the perfect collectible to celebrate 40 years in one of gaming history's most iconic moments. It is ideal as a gift for old school gamers looking to relive the arcade age or those that want to meet Pac-Man for the first time. Standing at just over six inches tall, this collectible arcade cabinet can be comfortably placed on a desk or put on display in an entertainment center.

"We are extremely happy to partner with our friends at Bandai Namco to celebrate 40 years of Pac-Man," said Amir Navid, SVP of Product Development and Creative Director of My Arcade. "We 're commemorating this special occasion with a beautiful, unique collectable that is as fun to look at as it is to play, and we hope fans of the franchise enjoy it."

Pac-Man 40th Anniversary Edition Micro Player features:

Full color screen
Arcade version of Pac-Man adapted for Micro Player
Glowing coin trap
Removable joystick – Play in your preferred way, either with or without the joystick
Lenticular labels that animate the classic arcade cabinet graphics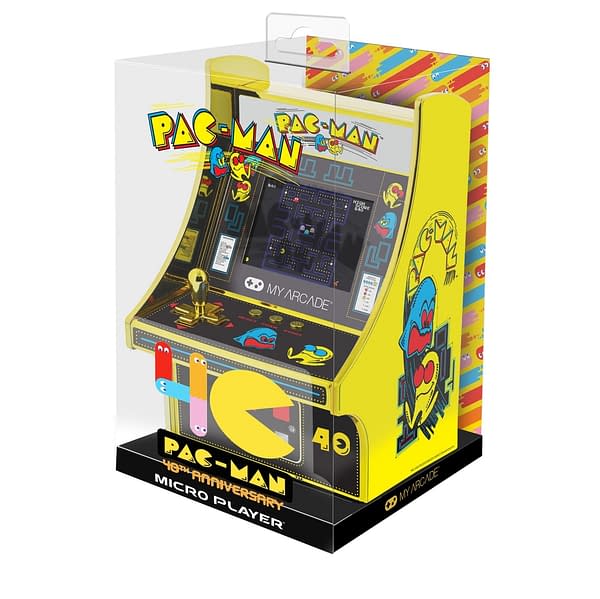 Enjoyed this article? Share it!