Battle Mode Sequence Engaged: We Review the Power Rangers Shogukan Model Kits
From the first time I saw the Power Rangers on TV, I wanted my own set of Zord figures to play with. Unfortunately, I had two things standing in my way: the official Megazord cost over $50 and there was no way in hell my parents would but it, and all the affordable options were terrible plastic figures and they didn't connect. So I just kinda went without owning anything Power Ranger-related, because unlike the G.I. Joe and Ninja Turtle figures before them, these things cost you an arm and a leg. Flash-forward to me being an adult and now there are all sorts of options at my disposal, like the recent Super Mini-Pla Power Rangers Shogukan Model Kits by Bandai.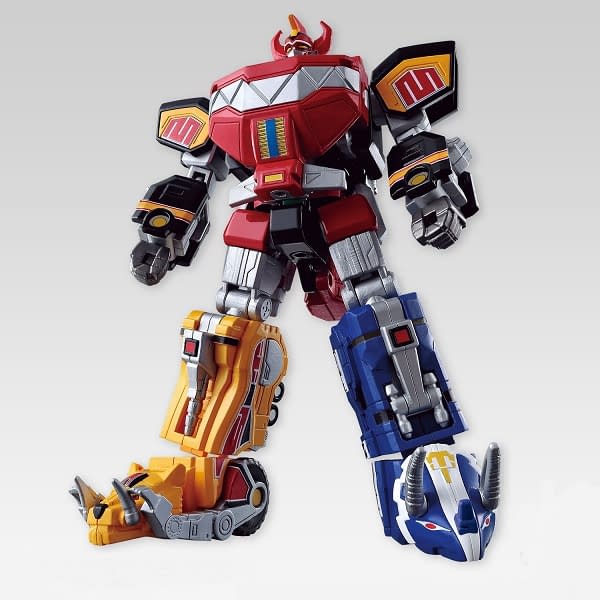 These figures are essentially model kits that you put together in sections. Each piece connects to another piece without any kind of glue or adhesive, but they're not quite your average snap kit. Nothing about these snap together, they've been created more to be a fitted design that will simply fit well with the other pieces around it. The company has designed them for multi-functional use, meaning that these Zords can be put together as individual pieces, but then can also interconnect and create the full unit.
We received two sets to check out and put together, the first being the Megazord and the second being the Dragonzord. The Megazord is done in sections where you create each of the individual zords on their own, each designed to look like they do on TV and be their own fully functional self-contained animal from the series. Then, much like a Transformers set, you can fold their legs, arms, and heads in different ways to make the legs and arms of the Megazord, with the front plate of the pterodactyl going on last. The set even comes with the detachable Mastadon head for the shield and the Power Sword, ready for combat!
What I enjoyed most about this set is that you don't have to keep everything as one solid unit. You can turn the zords into their regular dinosaur form and leave them out as such, and then it just takes about five minutes of moving everything into place to make the final look. I also enjoyed the fact that while they were time-consuming, there weren't labor intensive — meaning you can put them together at your leisure and all you need to do is snag the instructions and pick up where you left off.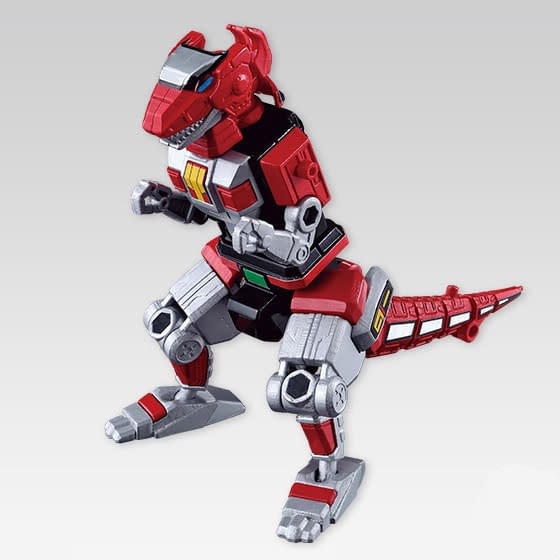 I will say that the Dragonzord was a bigger problem than the Megazord. Even though the Megazord was individual pieces that could be put together, the Dragonzord was just an immense project to work on. He doesn't look it, but that figure was a pain to get right without breaking any pieces. Thankfully, when he was put together, he looked amazing! And it was also great to see that he too could be taken apart and transformed into the other pieces to form the Mega Dragonzord.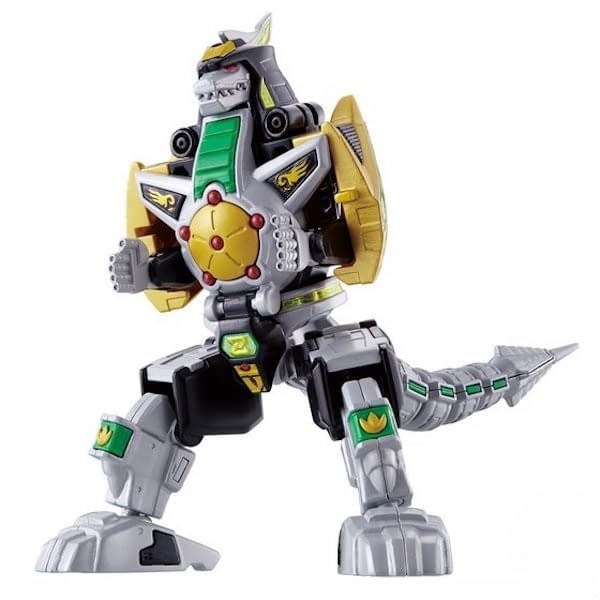 Overall, these are really cool sets to put together! I highly recommend them to adults who want to relive nostalgia in a big way, but they're also good for kids ages 15+. The only major issues you're going to have is finding the time to build them, but that's what part of model kit building is all about. And trust me, the final product is well worth it. Right now on Amazon, the Megazord will run you about $70 while the Dragonzord will cost you about $45.