Rocksteady Studios Adds Earth 2 Skin To "Batman: Arkham Knight"
It's been four and a half years since Batman: Arkham Knight was released, but Rocksteady Studios fulfilled a promise to their fans, even if its really late. The company took to Twitter this week to let fans know that the Earth 2 Dark Knight skin has been completed, and will be added to the PS4 version of the game on January 28th for those who still own it. For those unfamiliar with this version, this one is the Thomas Wayne version of Batman, but not the one from an alternate timeline, this one is from a parallel world. Hence why he's missing guns and has the red V design on the chest.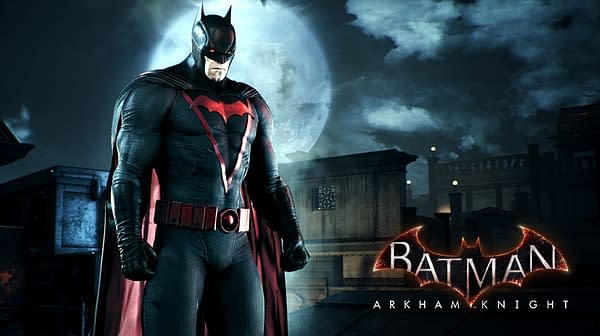 You'd think this might make fans happy but… no. The costume is only for the PS4 version and can only be purchased online. Leaving Xbox and PC owners out in the cold. Rocksteady has not responded to anyone asking about the costume coming to those two platforms at all. In fact, this is the first post they made to Twitter in nearly a month and there's no sign that they respond to any fans on Twitter. So for now, we have to assume you can only get this on the PlayStation version of Batman: Arkham Knight.