Romantic Comedy Dating Sim Ten Dates Released On All Platforms
Can you get a relationship going in Ten Dates? Find out today as the new interactive sim has been released across the board today.
---
Wales Interactive has released the sequel to their game Five Dates with the new romantic comedy dating sim Ten Dates, just in time for Valentine's Day. Developed by Good Gate Media, the game is primarily FMV stories that you'll watch like an interactive movie and then make decisions with the characters you choose and the possible dates and relationships you'll foster. You can play the game right now as it has been released practically everywhere you game, including PC, PS4, PS5, Xbox One, Xbox Series X|S, Nintendo Switch, iOS, and Android. We have details and the trailer for you to check out before you play.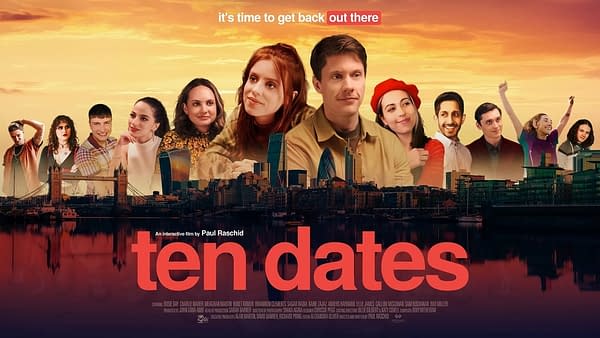 "Perfect for couples looking to spice up their annual Valentine's Day festivities or singles looking for a distraction, the sequel to Five Dates has players take on the roles of two millennial Londoners named Misha and Ryan as they search for their soulmates at a speed dating event. Written and directed by Paul Raschid, Ten Dates stars talent from a variety of popular television shows, including Rosie Day (Outlander), Charlie Maher (Conversations with Friends), Meaghan Martin (Camp Rock), Sagar Radia (Industry), Sam Buchanan (The Power), Kaine Zajaz (The Witcher), Ellie James (I May Destroy You), and Rhiannon Clements (Death On The Nile). Ten Dates features LGBTQ+ and disability representation, meaning there are plenty of candidates ready to fill that special part of your heart. Misha and Ryan must attempt to charm five potential matches each through introspective questions, unnerving ice-breakers, jaw-dropping revelations, and plenty of regrettable and embarrassing exchanges. Choose your dialogue options wisely, as what you say can strengthen or weaken the connection with your potential partner. Ten Dates includes an option for streamers to pause the action and discuss choices with their audience. Remember: every decision matters."
Play as a woman (Misha) or man (Ryan) Londoner looking for love.
Features LGBTQ+ and disability representation.
Real-time relationship status tracking evolves based on choices and influences the story.
Branching narrative and multi-directional chain of conversation topics.
Streamer mode and full controller support.
---
---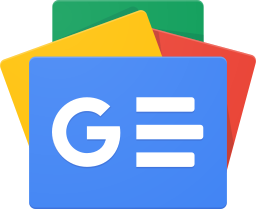 Stay up-to-date and support the site by following Bleeding Cool on Google News today!