Posted in: Games, Video Games | Tagged: Emmanuel Corno, Event 0, HRL, Ocelot Society, Steam
---
A Glitch In 'Event[0]' Gives The Game An Accidental Extra Ending Ocelot Society's sci-fi game event[0], was recently discovered to have an extra secret ending that not even the developer had intended. According to Ocelot Society, the game only has three endings, but players have found a fourth.
While the game came out in September of last year, I'm still going to throw up a spoiler warning for this, as it isn't exactly a short game. According to Kotaku, who broke the story earlier today, the three endings to the game according to Ocelot are:
The player uploads their consciousness and destroys the engine.
The player doesn't upload their consciousness and has a poor relationship with Kaizen, who then deletes himself and leaves the player alone.
The player doesn't upload their consciousness but has a good relationship with Kaizen, who directs their spaceship towards Earth.
However, players of the game discovered that if they treat Kaizen nice, don't upload their consciousness but also save an experimental engine that he wanted to destroy, Kaizen will begrudgingly turn the ship to Earth. Game designer Emmanuel Corno, who was speaking to Kotaku, learned about this ending only after looking at the game's Wikipedia page. "The fourth ending shouldn't exist, according to Corno, but is the result of an unknown glitch in the game," Kotaku's Heather Alexandra writes.
Corno told Kotaku:
"This is crazy. Kaizen isn't supposed to let anyone get back with the Singularity Drive to Earth. This is how we coded the AI. I have absolutely no idea how this happens."
That's one hell of a glitch if it's writing its own game endings. I think that deserves a writing credit, don't you?
If you've played event[0] and aren't convinced that the glitch exists — because it is counter to Kaizen's main drive, and is also against his literal programming — you can watch the glitch in action thanks to YouTuber XployDR. It is, frankly, absurd to watch.
And Corno doesn't want to change the ending. In fact, he seems to love that his game was so well designed it is more human than intended. He said:
"Now, I don't want to fix it. I love the idea that we made a game with an ending so secret we didn't know it by ourselves. Even if it contradicts some golden rules of Kaizen, it also make it more human. People can change their mind. So does Kaizen."
---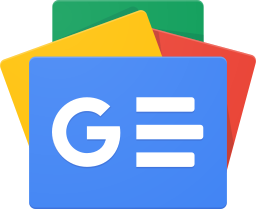 Stay up-to-date and support the site by following Bleeding Cool on Google News today!