For the past few years, I've owned a ROCCAT Taito mousepad that I received for review at another publication. Prior to owning it, I had gone through my fair share of pads that either didn't do the job because of the surface or didn't feel right on the hand and the arm because of what it was made of. (Not including the few that wore out quickly from hours of gameplay.) Aside from getting dirty from use, the Taito served all of my purposes for well over three years and is still in great condition. So I was stoked when ROCCAT sent me another mouse pad to try out, this time in the form of the Dyad!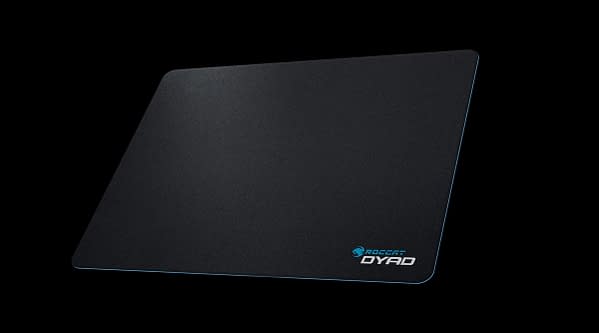 The first thing I noticed about the pad was how thin it was. 1.15mm to be precise, as it layed on my table flat as a board and practically has no edges to speak of. When I move my mouse around, the pad has no kind of rough or rolled textures that could cause it to snag on something or create a ripple. It felt very comfortable with no frayed edges, it didn't rub my skin the wrong way or left any kind of marks on my hand and arm as I moved it around. I could barely tell the thing was actually there, and that's an amazing bonus for a mousepad.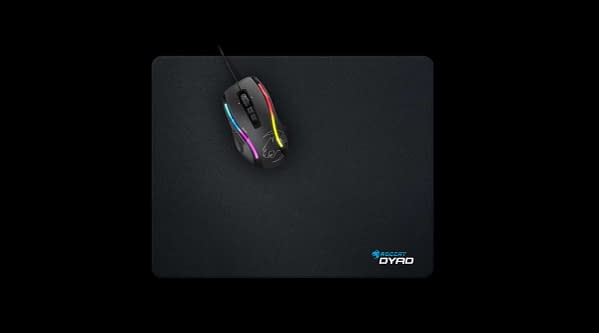 Beyond the padding, the Dyad has a steel layer. Why? So that you have a firm placement on your desk or table or wherever you're going to lay this thing. Just in case part of it slips off the side of the table, it isn't constantly rolling or causing you to have a shortened space. It still workes well a good three inches off the desk in my office without falling down from the weight. But that's something you won't need to worry about as the bottom has a rubber non-slip backing. I placed this down in some water and tried moving it around and there was very little give. Now that's not to say it won't move around over time with usage, but it definitely will stay where you want it to for a long period of time.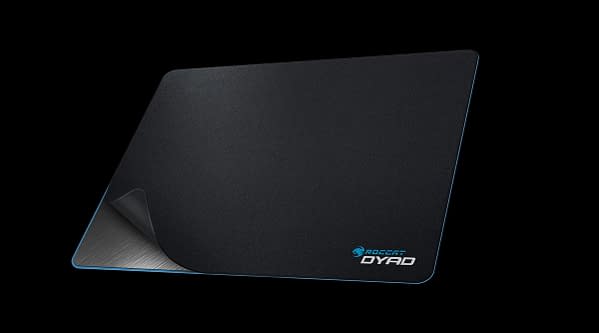 I was so impressed with the Dyad, that I can say this is an official upgrade. Ten minutes into using this, my old pad was in the garbage. I highly recommend snagging this is you're looking for a replacement that can take a beating and stay in place. I can't speak to the long-term about cleaning it yet, that's obviously something that has to come from usage. But if it's like other pads, a little shampoo will do the trick.
Enjoyed this article? Share it!