SEGA Teases New Phantasy Star Game for Mobile on 30th Anniversary
It looks like we'll be getting a new Phantasy Star title this year, but it sadly won't be on consoles as SEGA is teasing a mobile game. The company launched a brand-new website as part of the series' 30th Anniversary, which included a countdown clock to a big reveal on Tuesday, July 24th at 11 a.m. PDT. There's absolutely no information out there about the game beyond the fact that it will eventually be available for iOS and Android devices.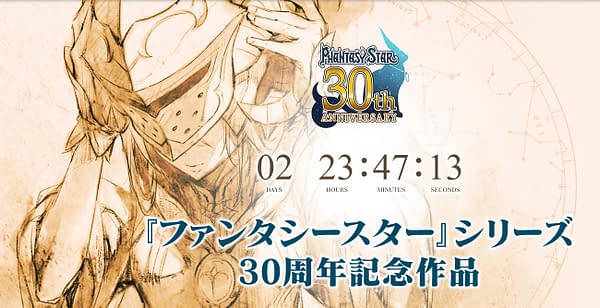 For some, this is probably amazing news as they're going to be getting a new Phantasy Star game in some capacity. But for us, we're a little heartbroken. The last title in the series was Phantasy Star Nova, and it was only released in Japan for the PS Vita back in 2014. Considering the history of the series and the love fans have had for it over the decades, it would stand to reason that this would be an opportune time to release a new console title for multiple consoles and PC. Especially with how companies like Nintendo and Microsoft are getting more into crossplay. If there was ever a time to make a new major release for the franchise, this is the time.