Short N Sweet Games Launches With Several New Games
Short N Sweet Games has launched as a brand new indie game publisher, bringing with it four new titles out now on Steam.
---
A new indie publisher has launched this week as Short N Sweet Games made their presence known with four new video games on PC. The company basically came into existence with the purpose of focusing on short and premium indie video game titles that provide players with fun experiences that are "satisfying and affordable games that fit into anyone's schedule." To mark the launch, they have released four new games on PC via Steam, which we have more info below as you can now play Mirrored Souls, Holy Hunt, UDO, and Food Boy.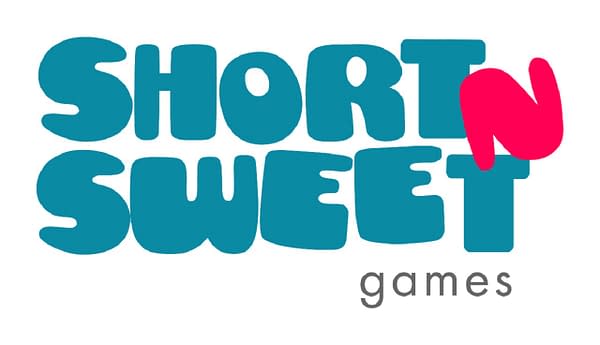 Mirrored Souls (The Bricks Studio): In this 2D "single-player-coop" puzzle-platformer, players have to reunite Ravi and Daru, two celestial beings separated in a mirrored world. Control both characters at the same time in a mirrored screen while jumping and pushing your way through a bevy of beautifully illustrated scenarios to solve challenging, mind-bending Braid-like puzzles.
Holy Hunt (Artificial). Faith, Guns and your Holy Punch are your only chance to survive the hordes of demons in this 8-bit retro top-down shooter. Go back to the 8-bit Nintendo era in a punishing, fast and precise action-packed gameplay world that urges you to be fearless and persevering. Get the most out of your enemies in an unique bullet-based game loop by using your arsenal of bullet types and blessings from angels to stop the four horseman and a prevent the doomsday prophecy.
UDO (Blue Firefly). Dig through a mysterious planet in a delicious arcade down-scroller roguelike that basically challenges you to dig deeper and deeper into a hole with an oversized drill! Go deeper to find mysterious technologies, improve your drill and make each run unique while being surrounded by creatures that definitely don't want you there.
Food Boy (Dopamin Game Studio): Paperboy meets Food Delivery Service! Inspired by the classic Paperboy, Food Boy gets players to deliver pizzas in urban environments in an exciting arcade format. Make perfect deliveries and knock out furious customers to get the highest scores and unlock new cities and challenges!