Our second day at PAX East this year got started with an open-world sandbox game from Spearhead Games in the form of Project Witchblade. The demo we got to try out gave us an interactive adventure where we could make one of several decisions on how we run our lives and interact with the town and its various factions. We told guards to stop harassing poor people, threatened to turn people into the sheriff to get gold from their homes, investigated a crime that suited our interests, and learned about some shady dealings that I wish I had time to take part in. Every choice has a reaction in the city and how you're judged by people, from the fights you take up to the foes you slay. The world around you literally reacts to how you treat people.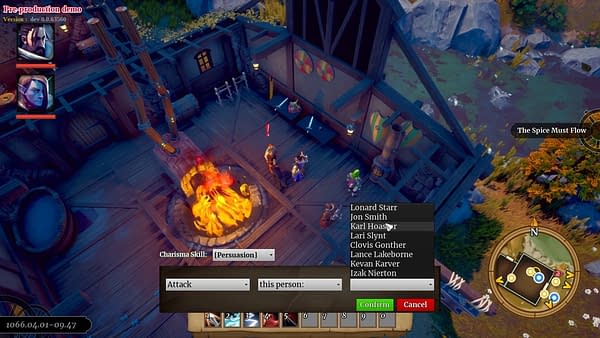 There's a lot of aspects to the game we didn't get to explore, like using spells and ability checks to get our way or make things happen to curry favor. We also didn't really go outside the town to take on any monsters or soldiers and see how skilled we were at staying alive. But I did enjoy the fact that there's no set story we had to follow and could choose to do whatever I wanted in this world as long as it benefitted me. Project Witchblade is set to release sometime in 2019, but we're guessing based on the demo build that we'll see it at PAX West long before we have a release date.
Enjoyed this article? Share it!