It isn't often you're given a floppy disc with a hidden USB inside it from a company, but that's what 3D Realms gave us to show off the game Ion Maiden after we tried it out at PAX East. If you have an old-school DOOM itch that needs scratching, this is probably going to do it for you in the best way possible.
I'll be honest: I totally forgot everything about the story in this game and just started running around guns blazing as this game basically runs off the same engine models as other games from that era did. Its basically you against the world finding key cards, new guns, tons of ammo, and hidden doors as you zoom around the level taking out what looks like Rambo-style Grim Reapers who just want to kill the hell out of you.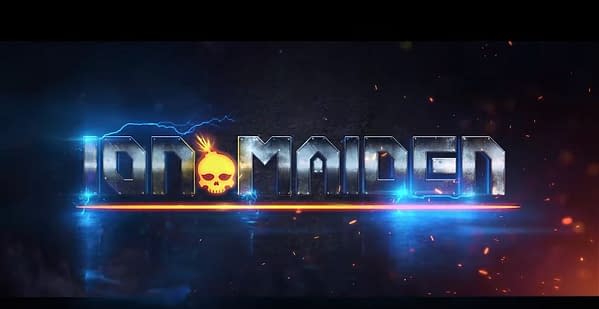 I loved all the added bonuses and hidden stuff throughout the game — this truly was an awesome throwback title to play at PAX. The game is coming sometime this year to PC, but we weren't given a formal date as to when that would happen. If this genre is up your alley, we recommend finding a demo of Ion Maiden as soon as possible.
Enjoyed this article? Share it!