Spyro Reignited Trilogy Receives a New Launch Trailer
This morning, Activision has released a brand new trailer for Spyro Reignited Trilogy before the game goes on sale this November. The trailer gives you about as good of a look as we've seen so far at the game and how the developers have cleaned up all three titles for modern consoles. Enjoy checking it out along with a description below!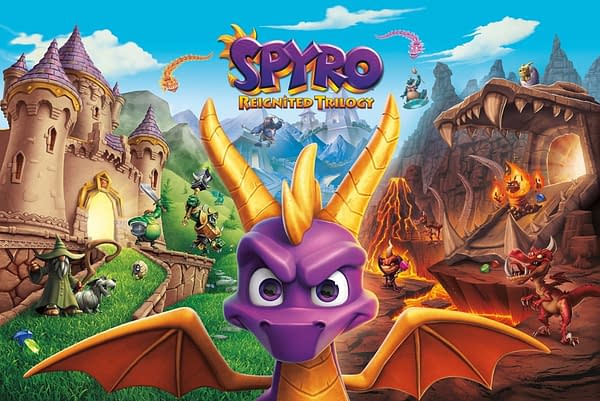 Spyro's back and he's all scaled up! Same sick burns, same smoldering attitude, now all scaled up in stunning HD. Spyro is bringing the heat like never before in the Spyro Reignited Trilogy game collection. Rekindle the fire with the original three games, Spyro the Dragon, Spyro 2: Ripto's Rage!, and Spyro: Year of the Dragon. Explore the expansive realms, re-encounter the fiery personalities and relive the adventure in fully remastered glory. Because when there's a realm that needs saving, there's only one dragon to call.