Edmund McMillen and Studio71 have officially launched The Binding of Isaac: Four Souls on a grander level as it's now available at Target. After a successful Kickstarter campaign and selling well online, the game has officially entered the retail market with one of the biggest chains in North America. We have more info on the game below as you can currently purchase it for $30.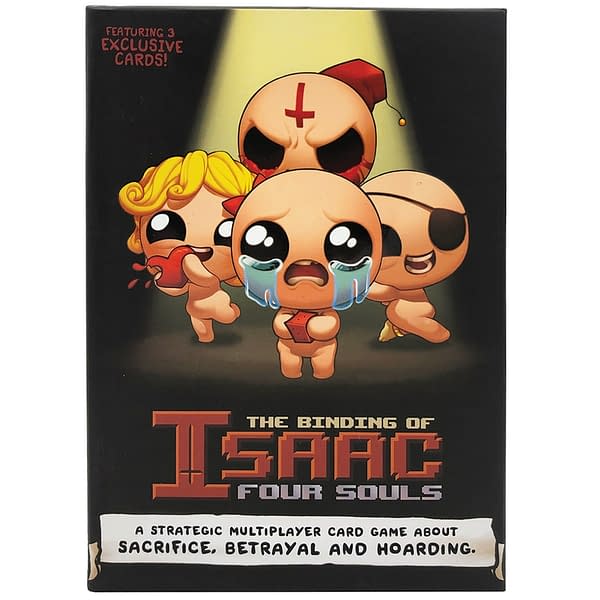 In the game, 2-4 players take turns playing loot cards and using items to kill monsters that yield more items, loot, and sometimes souls. The first player to end their turn with 4 souls is the winner. Cooperation, barter, and betrayal is encouraged.

"Studio71 approached me about doing a "Binding of Isaac" themed board game," McMillen said. "Around 9 or 10 months later, I was sick with the flu when the basic structure for a "Binding of Isaac" card game started taking over my brain. Within five days the game started taking shape and we launched it on Kickstarter in June 2018. Designing and kickstarting this game was one of the high points of my career. The success of the Kickstarter was amazing and it feels great to release the game in retail."

"Binding of Isaac is a great brand and a huge favorite with the gaming community. With the launch of the game at retail, we are taking the next step forward in bringing fans a new experience," Javon Frazier, Chief Product Officer of Studio71, said.
Enjoyed this article? Share it!