For a couple of days now, people have been confused as to why random blizzards have been showing up in Fortnite, but there is an idea. Back on December 24th, the devs at Epic Games released a new update into the game, throwing in a little holiday spirit. Ever since that time, the game has been experiencing terrible weather patterns. Randomly, a blizzard will pop into the game at weird times, practically blinding everyone as their vision is shrunk to only a few feet in every direction. But no one really seems to have an answer why as these weather conditions weren't alluded to in the update.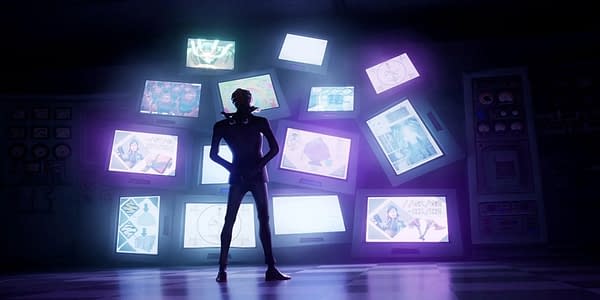 Now some players have figured out part of the mystery as it relates to the screen above. This is a snapshot of the loading screens that had been appearing prior to the season kicking off, showing a shadowed figure looking at a set of monitors. As you can see, a couple of them reference a weather report, showing temperatures randomly dipping. So the blizzards you've all been experiencing in Fortnite are a part of a larger plan, we just can't see it yet. No word on when we'll know more, but we do know the storms only last about three minutes, so be ready at all times to duck and cover.
Enjoyed this article? Share it!