These Doomed Isles Signing People Up For Closed Alpha
Would you like to try out the closed alpha for These Doomed Isles? Fireshine Games is currently signing people up to test it out.
---
Triplevision Games Limited and Fireshine Games have announced they will be holding a Closed Alpha for These Doomed Isles. if you haven't seen the game before, you basically play as a god to create land and build settlements for your followers. You will give them what they need in shelter, resources, and more to help them weather the oncoming storms of raiders, natural disasters, and mythological creatures, all looking to take them out. The team is currently taking signups for the Closed Alpha via the game's Discord, with the dates set to play from February 10th-17th.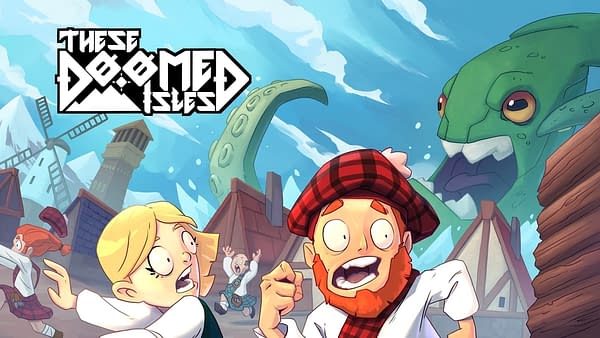 Harvest cards to raise land from the sea, build settlements for your followers, and rain fire upon waves of invaders in this survival city-builder with roguelike deckbuilding mechanics. Choose from 3 gods with unique cards, playstyles, and abilities to lead their civilizations to victory!
Raise Islands – In this survival city-builder; you are a god who must build & defend island settlements. Use your powers to harvest resources, provide shelter for your followers & protect your settlement from attacks, plague, starvation & more. Place land to expand, but beware of what lurks beyond the horizon!
Create Life – Craft a deck of cards to create land and place forests, rivers, mountains, and more. Bring the world to life with powerful cards, relics, and miracles.
Build Your Settlement – Build homes for your followers, carefully manage their requirements, and give them the tools they need to exploit the environment you've created.
Harvest Cards – Harvest cards to craft the deck you want. Manage the cards in your deck to ensure you can thrive (or, at the very least, survive) until the next harvest.
Survive – Will you survive these doomed isles? Face increasing challenges as natural disasters scar your land and waves of raiders and mythical sea monsters attack from beyond the horizon.