SEGA and Creative Assembly have released a new long gameplay video this week for Total War: Three Kingdoms, showing off more of Dong Zhuo. The ten-minute video, which you can watch below, show off four different tactics you can utilize in the game if you choose to play as the evil emperor and rule over China with an iron fist. It definitely gives some insight as to how he managed to gain such a huge amount of power, loyalty, and territory with his forces, and how you can do the same. Enjoy the video as we wait for Total War: Three Kingdoms to be released on May 23rd.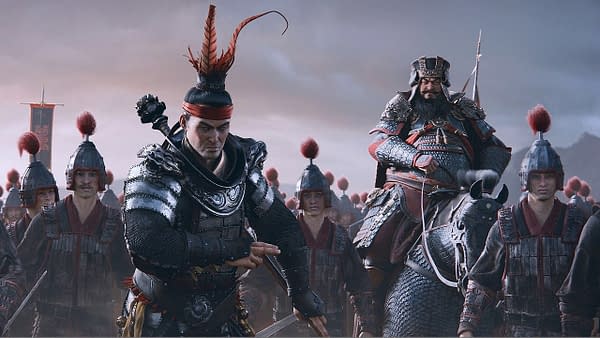 Dong Zhuo is driven by greed and a need to incite fear, striking down all those who oppose him. His playstyle relies on executing government officials, claiming vassal states as his own, and coercing deals out of those too weak to rise against him. With the Han Dynasty in his clutches and the might of his intimidation near unstoppable, victory will soon be in his grasp. Players can unlock Dong Zhuo's campaign by defeating his army in a battle or by reaching the rank of Emperor, bringing the total number of playable warlords to 12. Each of the warlords have their unique strengths they'll have to employ to unify Ancient China.
Enjoyed this article? Share it!