Posted in: Games, Level Infinite, Video Games | Tagged: Hotta Studio, Level Infinite, Tower Of Fantasy
---
Tower Of Fantasy Has Revealed The Latest Simulacrum Umi
Tower Of Fantasy has a brand new character on the way as you get a little bit of a magician spin with Umi, who arrives next week.
---
Level Infinite and Hotta Studio revealed a brand new simulacrum coming to Tower Of Fantasy, as we get our first look at Umi. It appears the team has decided to go down the magician route, as this character is a straight-up magical performer who utilizes various tricks as part of her abilities. But the primary attack you'll be using is her whip, as she goes all Castlevania on everything that moves. It looks like she has escaped to the wilderness to get a little peace and practice her tricks without being made fun of by other fighters in the city as part of her storyline. You'll be able to play as this new simulacrum when she's added to the game on February 23rd, 2023.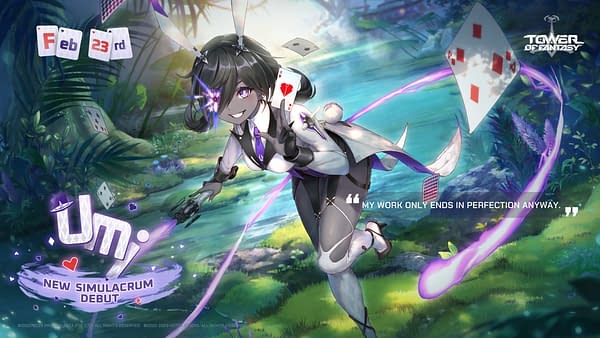 "The optimistic but unlucky girl is on her way! When she isn't guarding the outpost, she practices her magic tricks tirelessly. Umi, a newly appointed Executor in Mirroria, is an energetic, physical, and optimistic outpost guard. Despite some unlucky tendencies, Umi has a positive attitude and brings fun and energy to all around her in Mirroria. Umi wields a long whip weapon named Mobius and, outside of her duties as an outpost guard, is known to work tirelessly in the hopes of becoming a magician."
"Set hundreds of years in the future after humanity has escaped the collapsing environment of earth and fled to the distant planet of Aida, the cross-platform, shared open-world MMORPG action of Tower of Fantasy invites gamers around the world to join in on the thrilling action. Developed by Hotta Studio and published by Level Infinite, the game features an immersive open world, cooperative group and solo adventures, freeform character development, unique simulacrums, and epic combat that allows players to switch weapons and gameplay styles on the fly to unlock their own personal fighting style. "
---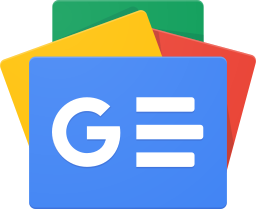 Stay up-to-date and support the site by following Bleeding Cool on Google News today!