Today, Twitch formally announced that their annual convention TwitchCon will be returning from October 26th-28th, and that it will be located at the San Jose McEnery Convention Center in San Jose, California. After spreading their wings a bit in Long Beach last year, the company will bring the con closer to their home base of San Francisco, to a convention center that recently underwent $130 million in renovations to make it a better spot for major events. Below is a quote from the press release sent out today, as we will patiently wait for the company to reveal details in the coming months about what events they have in store.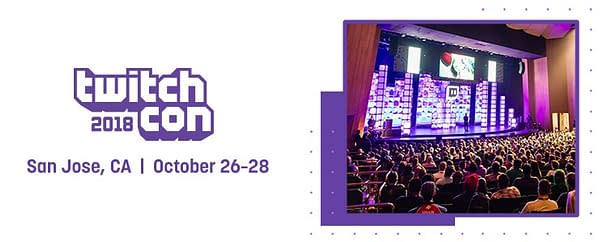 "TwitchCon has continued to grow year over year with our diverse and inclusive community playing a major role in defining the content through their feedback and participation in on-site activities," said Krystal Herring, Director of TwitchCon. "As with our previous three conventions, we are keeping things fresh with a new location. And since San Jose has a proven track record of successfully holding major events with plenty of great places to eat and stay, it's exciting to give our attendees a new city to explore for all of the expected community meetups."
Enjoyed this article? Share it!