By Jared Cornelius
Welcome back to Sweet Release!  Bleeding Cool's look at the new games hitting store shelves and digital platforms.  I've been preaching about summertime being the dumping grounds for smaller titles for a few weeks now, and the climate really hasn't changed.  With our last entry being almost all digital only fighting games, the calendar gets slightly more interesting this time around with a return to physical games.  However it's still niche games galore with a couple of quirky Japanese imports, another HD remastering, the world's most boring sport, and a cool quirky indie title about time travel and guns.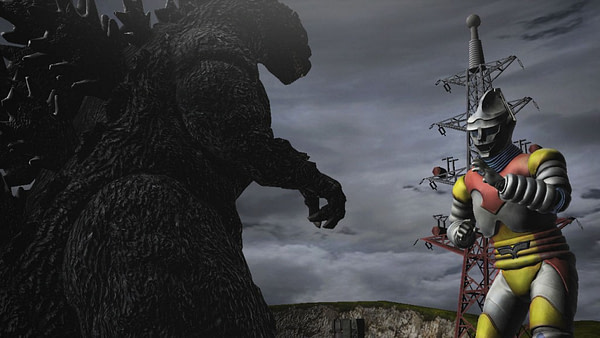 Oh no, there goes Tokyo…go go Godzilla! Yes I did just quote a Blue Oyster Cult song, but it's only to inform you that Godzilla will be out this week on PlayStation 4 and PlayStation 3.  Featuring monsters from all throughout the film franchises history, this third person brawler came out a while ago in Japan, but is getting a proper retail release thanks to Bandai Namco.  The big draw to any game like this is destructible environments, which Godzilla has in spades, and even includes a Diorama Mode that let's players build scenes and stomp all over them.  It also includes a movie style camera system that allows you to switch perspectives to pre-set locations to get a cinema style look at the action.  Its super weird and I've got my fingers crossed, but I haven't seen much press on this so don't hold your breath, now if we could only get a War of The Monsters sequel.  Get on it Sony! Godzilla released Tuesday on PlayStation 4 and PlayStation 3.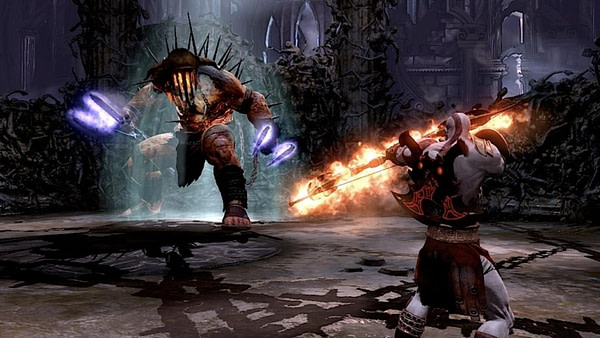 Speaking of Sony not pulling its weight it's time for our nearly weekly check-in with high definition remasters.  This week's entry into the every growing list of remasters is God of War III: Remastered.  The 3rd person hack and slash action game is arguably the best in the series featuring "protagonist?" Kratos, slaughtering his way through the Greek pantheons various deities. Sony apparently got the game running at 1080p and 60 frames a second so it should look stellar.  They've also added a photo mode if for some reason you want to share pictures.  This is a very good God of War game, but at $40 dollars I have a hard time recommending this when it really only looks prettier.  Go get The Last of Us: Remastered, at least that one has an amazing story to go along with the HD upgrade. God of War III: Remastered released Tuesday on PlayStation 4.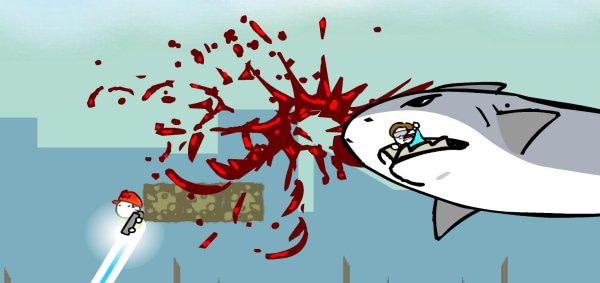 Do you want a quirky indie game about time travel and laser riffles?  Then go check out, No Time To Explain, from developer tinyBuild.  The 2D platformer has you chasing yourself through time, with no time to explain what's actually going on.  The main mechanic revolves around using a "future canon" as a means of traversing the level and avoiding obstacles.  On your way you'll face your grizzly death a number of times while collecting various hats, facing off against alien threats and crab monsters. No Time To Explain releases Wednesday on Xbox One and is already available on PC.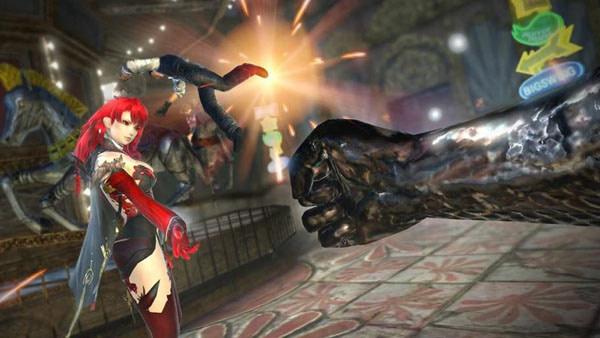 Like there weren't already enough instances of sexy ladies and sadomasochism on the internet, Deception IV: The Nightmare Princess comes to PlayStation 3.  The trap-centric strategy series is a cult favorite among gamers and revolves around catching enemies in different traps with three defeat alignments.  Do you want to brutally slay the enemy with saw blades, or humiliate them with death by a giant women's shoe.  The bizarre story is some nonsense about the devils daughter trying to break daddy dearest out of jail, I'm sure that's sort of right, but don't quote me on it.  This isn't actually a proper sequel for the series as it's really only an expanded version of Deception IV: Blood Ties. However Tecmo has apparently added over 100 new missions and a mode called Deception Studio that allows you to create characters, levels, and enemies adding some value.  The linage for this one goes all the way back to the original PlayStation and it must scratch a certain strategy itch if they're still making these in 2015. Deception IV: The Nightmare Princess released Tuesday on PlayStation 3. Deception IV: Blood Ties is currently available on PlayStation 3 and PlayStation Vita. Hey they finally got Tiger Wood's branding off the golf games!  Yup this week EA's newly rebranded golf game comes to new generation consoles for the first time with Rory McIlroy PGA Tour.  I'll be honest with you, I think golf is a tedious sport and I'm already getting bored righting about it, so let's just say it's got some new golf swinging mechanics, expanded courses, and it looks prettier than the last one. Rory McIlroy PGA Tour released Tuesday for PlayStation 4 and Xbox One.
That's all for this week folks, you can check out my other regular column, Typing on The Dead, were I recap the latest issue of The Walking Dead.  It just got a brand new installment this week!
Jared Cornelius is some guy from the Jersey coast who's ready for a break, give him a break on Twitter @John_Laryngitis.