Pixelated Milk and Game Company (yes, that's their real name) brought an interesting surprise with them to PAX East this year with WARSAW. The game puts you in the middle of Warsaw, Poland during the uprising in the city in 1944. If you're not familiar with this particular point in World War II, the Polish Resistance spent two months sabotaging the Germans and taking pieces of the city back as they waited for the Soviets to come and help. After two months, the resistance was defeated and the city was razed in the process, but it's one of the biggest resistances ever recorded in a time of war. The game puts you in the position of soldiers fighting for the resistance, all the way from heroes and medics to old timers and children, using what resources they had to push the Germans back.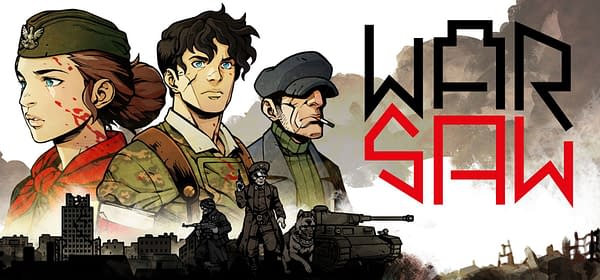 The game is primarily turn-based combat as each character on both sides has a bar that measures what they have to work with and how much time they have to make things happen before attacking. Everybody has their own weapons and skills that can be used against the army to gain an advantage or put them down quickly. But no battle is a walk in the park. Along the way you gain allies and resources that you take back to the underground and utilize for the next encounter, all while being told the story of the city. It seems that WARSAW is going to be one of those games that people will probably judge on the content once it comes out, but the gameplay is pretty solid. The game is set for a Q3 2019 release, so we're probably going to see it at PAX West again before we get a solid date.
Enjoyed this article? Share it!