Games Workshop Announces Warhammer 40,000 Indomitus Boxed Set
Brace yourselves, wargamers and hobbyists alike, for Games Workshop has announced the starter box set for the ninth edition of Warhammer 40,000! Dubbed Indomitus, this starter set will, as we've come to understand, feature Space Marines (of any of four different chapters, based on decals) and Necrons.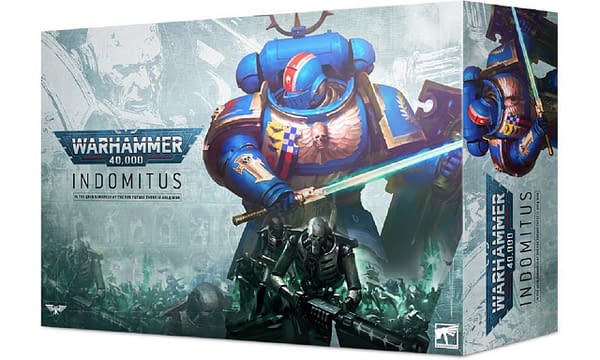 What's in the boxed set, you might ask? Well, have a look for yourself by clicking the YouTube video embedded below:
The Indomitus boxed set for Games Workshop's famed grimdark, futuristic game contains all of 61 models – according to them, their biggest box for their Warhammer properties to date – a rulebook, a datasheet booklet, and a series of decals to place upon your Space Marines. The decals support the following four chapters of the Space Marine faction:
Blood Angels
Space Wolves
Dark Angels
Ultramarines
And, speaking of Space Marines, we wanted to show some of the models you might be getting your hands on in the Indomitus box.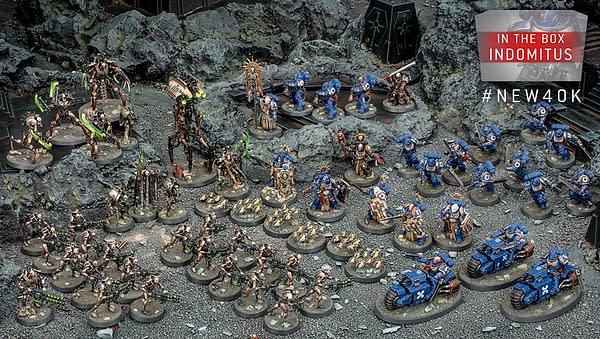 Wow, that really is a ton of models, isn't it? Let's take a closer look at some of the big-name models that will come in this Warhammer 40,000 mega-starter: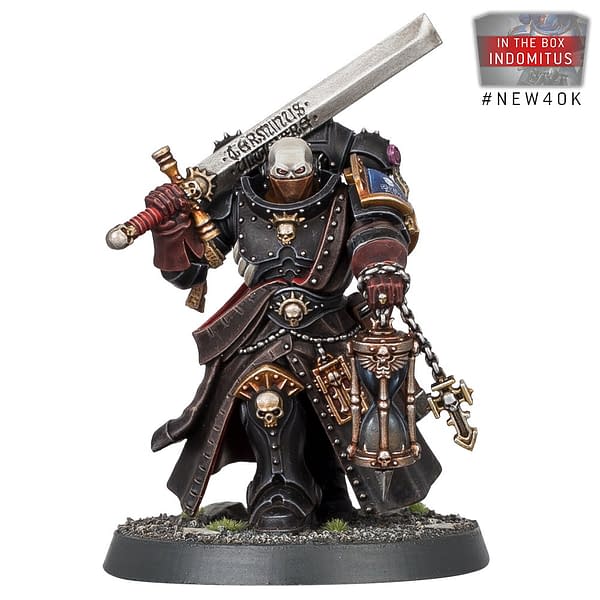 The Space Marines have the Judiciar, a model that seems like it is probably very able to alter the flow of time (if its hourglass is any indicator of that). Scary! Let's look at something on the other side of things.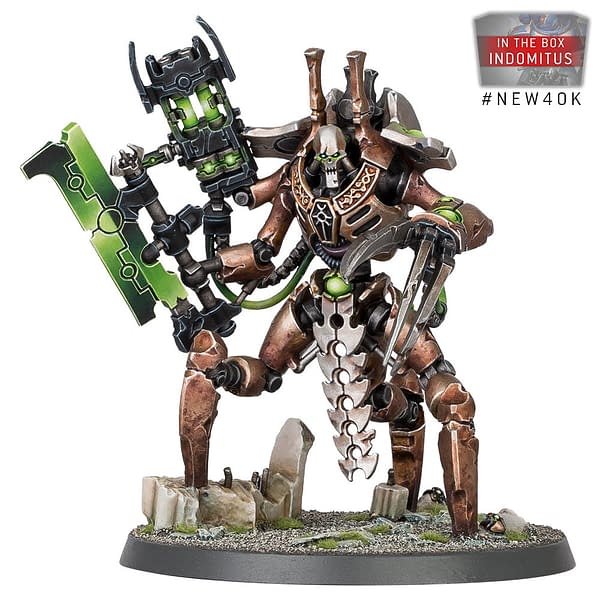 Brutal and ferocious, the Necrons' Skorpekh Lord is the leader of all those Skorpkekh Destroyers we discussed in an earlier article. This thing is absolutely the stuff of which nightmares are made. Excellent…
Are you excited for Games Workshop to unveil Warhammer 40,000's newest edition? Let us know what you think in the comments below!