What's in the Box?! – Loot Tees – November 2018
So, it appears the shipping saga for Loot Crate is still with them, as we only received out Loot Tees shipment for November about a week ago. This time around we got a little nod from Marvel as we were sent this grey Agents of Shield t-shirt! Specifically, this one is from the Academy of Science and Technology, which is where Fitz and Simmons would have most likely excelled in while they were at the academy. I like the design where the logo looks like a technological kind of display, but if you look closely, you can see the Hydra logo hidden within. That's a clever little design and a nod to the agency and its history over the years.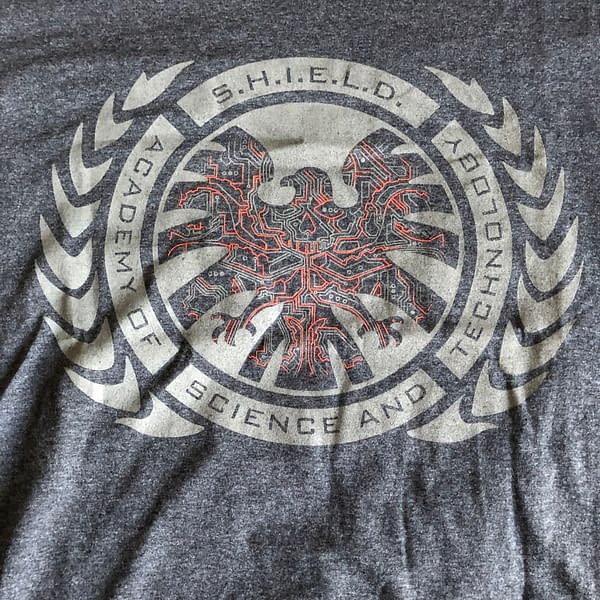 Overall, this is a mighty fine shirt with a three-color print for the two sets fo grey colors and the one red. If you're a fan of the show, this will be a wonderful addition to your clothing line and an inside reference to anyone who knows Agents of Shield and the MCU well. It's a nice shirt to end 2018 on from Loot Tees, here's hoping the next one will be awesome, too.