Starting on January 12th, Konami will be celebrating the third anniversary of Yu-Gi-Oh! Duel Links with a few cool surprises for fans. During the anniversary, players who log in will automatically receive The Winged Dragon of Ra, which you can see the full details of below. Plus more content will be added to the game with Selection BOX Vol. 3, which contains several powerful cards, as well as "Structure Deck EX: Dragunity Overdrive." We have a few details of what else you'll find over the next few weeks in Yu-Gi-Oh! Duel Links.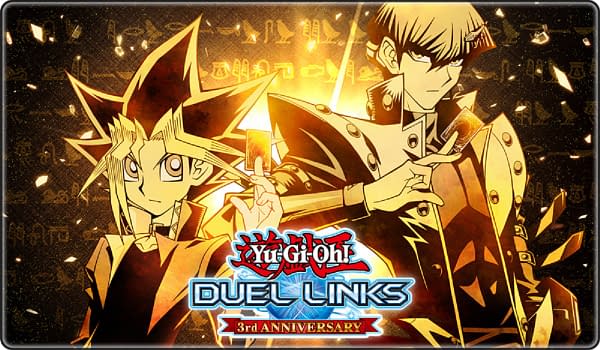 The Winged Dragon of Ra Variant Art – An Egyptian God Card wielded by Marik Ishtar, this powerful monster can destroy your opponent's monsters and much more!
UR and SR Tickets – A total of eight Card Tickets will be given once per day. Cards eligible for Ticket exchanges include not only familiar cards such as Dark Magician and Blue-Eyes White Dragon, but also popular competitive cards such as Banishment of the Darklords, Drowning Mirror Force and Neos Fusion
1,000 Gems
1 Skill Ticket – A new type of ticket that can be traded for a Skill
Card Sleeves and Game Mat -Exclusive third anniversary accessories with new art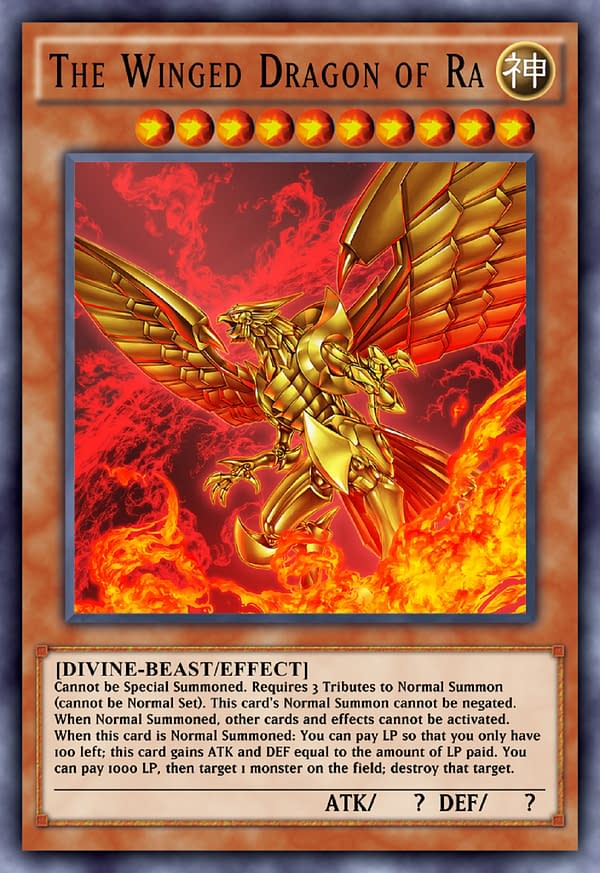 Enjoyed this article? Share it!