Marvel Studios press junket days are always the source of some kind of update or information about sometimes long gestating projects, like Nova. Or, as in this case, the lack of one?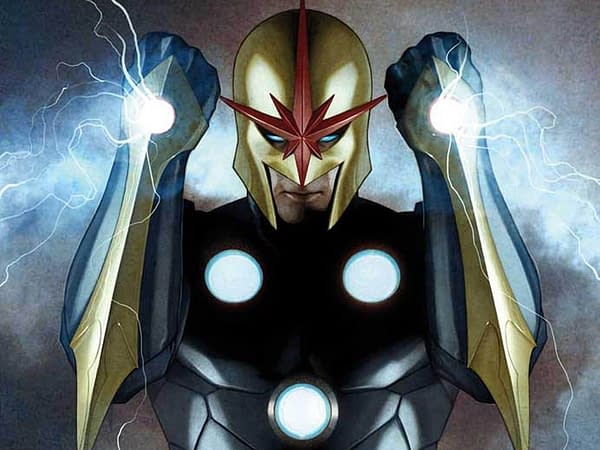 Back in April, Marvel Studios boss Kevin Feige addressed the likelihood of character Nova getting the spotlight at some point:
"Nova is… if we have a big board with a bunch of characters that have more immediate potential, Nova is on that board. Because of the connection to the Guardians universe, because there are more than one examples to pull from in the comics that are interesting. And you're absolutely right, he was in the earliest drafts of the [Guardians of the Galaxy]."
And today, according to Brandon Davis of ComicBook.com, there was additionally NO update on the project:
Unfortunately, there's no update on the NOVA movie I'm eagerly awaiting, but Kevin Feige was pretty excited and surprised that Richard Rider and Sam Alexander are two of my favorite Marvel characters. #CaptainMarvel pic.twitter.com/lcqrumxoPM

— BD (@BrandonDavisBD) February 22, 2019
We keep hoping!
All things considered- is the Marvel Cinematic Universe getting a little too crowded?
The next MCU hero Captain Marvel will hit theaters on March 8th, 2019.
Enjoyed this article? Share it!